The World Is Your Oyster


by Tamara Hames
illustrated by Emma San Cartier
The World Is Your Oyster is a simple little book, with adorable illustrations and an inspirational tone. It isn't a story so much as a collection of commonly used idioms that have been strung together to create an inspirational message.
Each spread takes the same format--with an idiom written on one side and an adorable illustration of a literal interpretation on the other side.
The illustrations are truly adorable! We have not seen books illustrated by Emma SanCartier before, but plan to look her up after stumbling across this little book. We really like each individual illustrated idioms but aren't sure if young children will get the overall message. We focus instead on looking at each cute little idiom separately, taking time to define them and discuss how they're used in daily life.


Reading Levels:     1st grade & Up


See inside:    Below and at right are sample spreads from inside this book!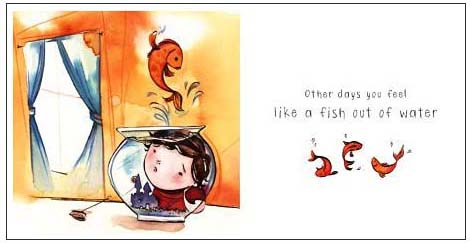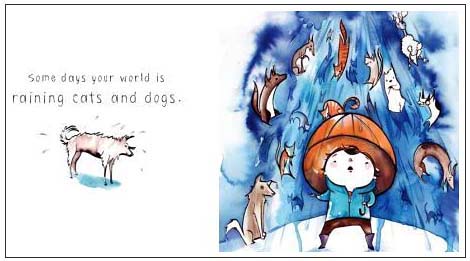 Please note that if you purchase an item from Amazon, they give us a small referral fee. And that helps us cover the costs of this website.


---