The United States Constitution:
A Graphic Adaption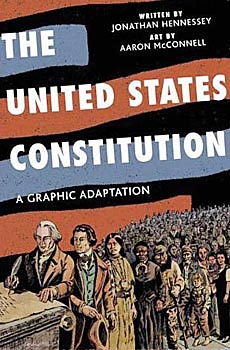 The United States Constitution:
A Graphic Adaption
written by Jonathan Hennessey
illustrated by Aaron McConnell

This might just be EXACTLY what you need to reach some of your students who think the Constitution is just some 'boring, old document.'
This book is the Constitution in graphic novel format. What a brilliant idea! Teachers across the nation can integrate this book into their curriculum or even hand this title off to students who would have never considered reading a book about the Constitution.
Publisher's Weekly says this book "succeeds in being both consistently entertaining and illuminating." And in a starred review, School Library Journal said "We the people can now appreciate our nation's founding document unpacked into easy-to-follow explanations enriched with stick-in-your-mind visuals...A surprising and effective accomplishment; highly recommended for all collections. Buy multiples for kids, teens, and adults."  It's awesome!  :)

Interest Level:   Grades 6+

Below are a few small images of pages from inside this book. If you are thinking this book might be right for your classroom or your child, you can see full size version of these pages (and three others) by clicking the Amazon link below.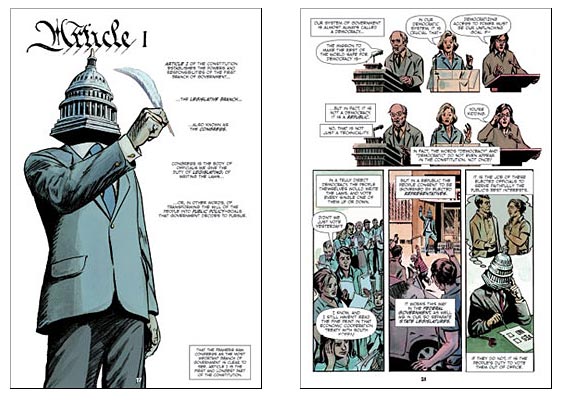 Please note that if you purchase an item from Amazon, they give us a small referral fee. And that helps us cover the costs of this website.


---