The True Adventures
of Charley Darwin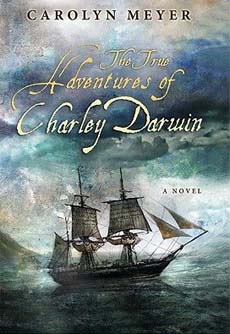 by Carolyn Meyer
Part adventure story, part biography, this title tells the story of Darwin's life from his boarding school years through his time on the Beagle and ending with his marriage to Emma.
Although the dialogue is fictitious, "the portrait fits with documented research and Darwin's own journals." (SLJ)  And the portrait is of a relatable young man who stammered, had problems with bullies, and was at times quite awkward. "These are exactly the details that will make Meyer's account...so appealing." (Booklist)  
If you are teaching Darwin and evolution in middle school, putting this title and the one just above (Charles and Emma) on your required reading list will ensure there's something for everyone in your class.


Reading Levels
Interest Level: Grade 6-10              Lexile Measure: 1060L



Please note that if you purchase an item from Amazon, they give us a small referral fee. And that helps us cover the costs of this website.