The Tale of Despereaux

written by Kate DiCamillo; illustrated by Timothy Ering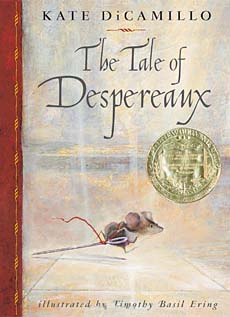 Subtitled "Being the Story of a Mouse, a Princess, Some Soup, and a Spool of Thread", this adorable, clever title tells the story of a spunky little mouse named Despereaux who is deeply in love with the princess of the castle in which he lives.
While getting to know Despereaux, readers also learn about the beautiful Princess Pea who does not share her father's prejudice against mice, a devious rat named Roscuro who lives in darkness but yearns for the light, and a dim-witted peasant girl named Miggery Sow who desperately wants to be a princess.
"This expanded fairy tale is entertaining, heartening, and, above all, great fun." (School Library Journal). 


This book won the Newbery Medal in 2004!



Reading Levels for this book

Interest Level:  Grade 3+        DRA Level:  50                  Lexile Measure: 670L
Grade Equivalent: 4.5             Guided Reading: U


---

This book was an honoree for the prestigious Newbery Award for best children's literature. Click to see the full list of Newbery Award Winners.



Or check out other books by author Kate DiCamillo.  We have loved EVERY single book we have read by her!


Enjoy the books!
Betsy, Cindy, and Virginia (the teachers/sisters behind this website)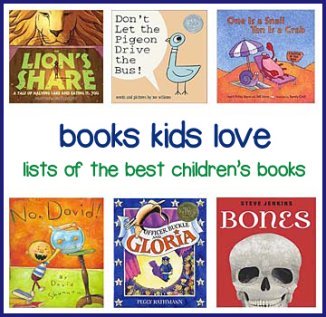 Enjoy our Facebook Feed Here