See Inside: The Sundae Scoop
(MathStart Level 2)

Below are sample pages from inside The Sundae Scoop, a Math Start Level 2 book written by Stuart Murphy and illustrated by Cynthia Jabar.  It's a great book for teaching the different ways to make a number (via different combinations of ice-cream sundaes that can be made with 6 different ingredients to choose from).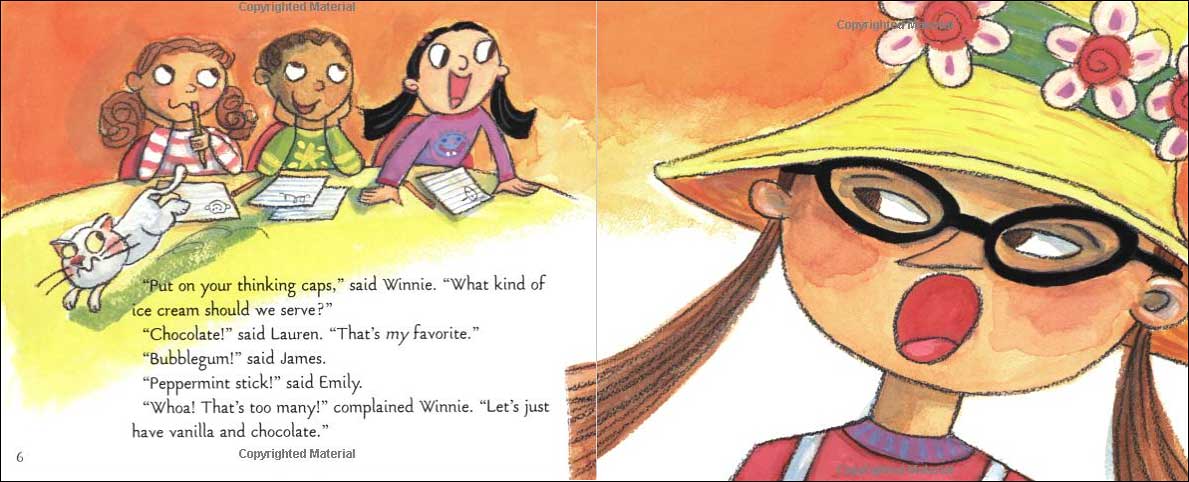 Where to now?
Now that you've seen this great book, what would you like to see now?  Please note that as an Amazon Associate, we earn from qualifying purchases.