The Paperboy
by Dav Pilkey

The Paperboy is "a totally satisfying story" (School Library Journal) about a boy and his dog, who wake, eat breakfast, get papers ready, then begin their route. Darkly glowing illustrations gradually lighten as dawn breaks.

There isn't really a story here; the book is more of an "evocative mood piece" (Booklist) about early morning hours and about the bond between a boy and his dog. Pilkey's has captured the silent, calm darkness of early morning and the soft, gradual transition to morning light.
This book won a number of prestigious children's book awards, including a Caldecott Honor in 1997!
This book was actually was inspired by the author's happy memories of being a paperboy when he was 13 years old--the quiet mornings, the purposeful energy, the newfound confidence. He has captured those emotions in The Paperboy beautifully.

Interest Level:  Grade 1-3       DRA Level: 30                    Lexile Measure: 530L
Grade Equivalent: 3.5             Guided Reading: N


See Inside The Paperboy:

Below are sample pages from inside this cute book: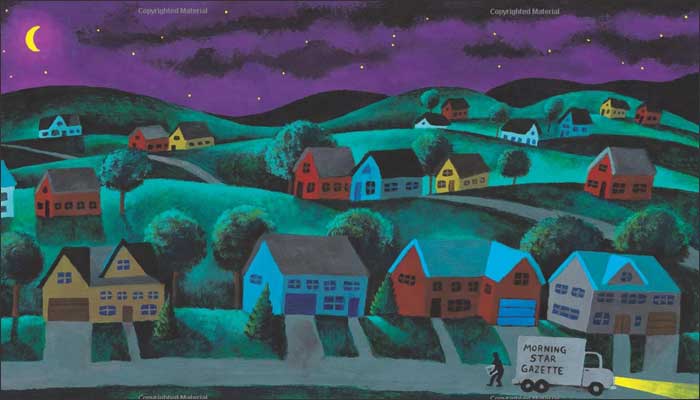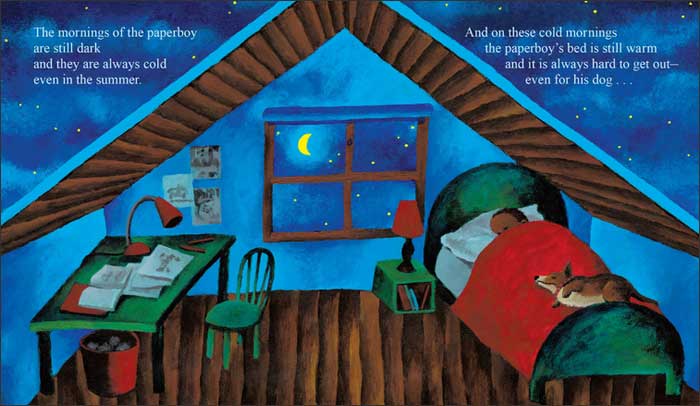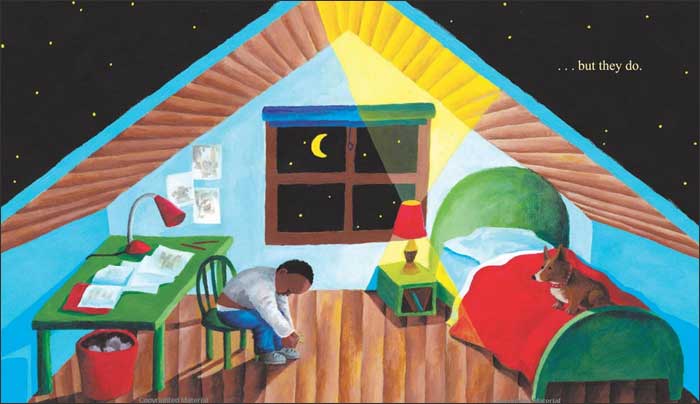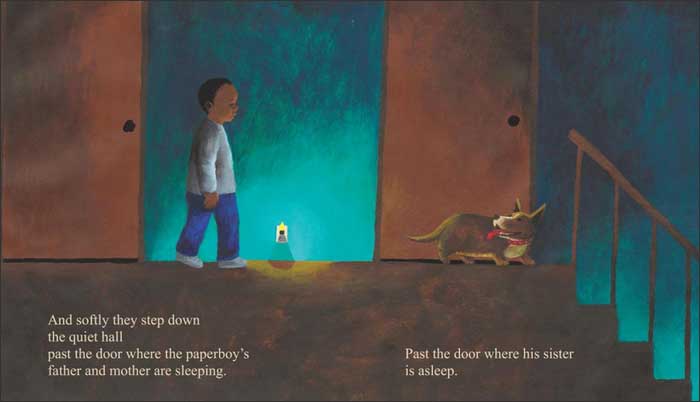 ---
This is a great book, but if it's not exactly the book you are looking for, you can see:
You may also want to check out other books by Dav Pilkey: