The Night Before Halloween
(Night Before series)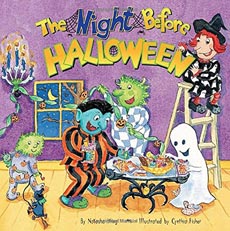 by Natasha Wing; illustrated by Cynthia Fisher
Like all books in this series, this title puts a fun, holiday spin on the famous poem Twas the Night Before Christmas. The plot is cute and creative, telling the story from the point of view of monsters who are preparing their house for trick or treaters and a Halloween party!
We LOVE this series. They are also so fun, and this Halloween title is no exception. Kids love the familiar rhythm, and the rhymes never seem forced or awkward.
Below are spreads from early in the book (the first spread and the third spread).  Cynthia Fisher's illustrations are so bright and cheery....almost makes you want to jump into the scene and enjoy the party. :)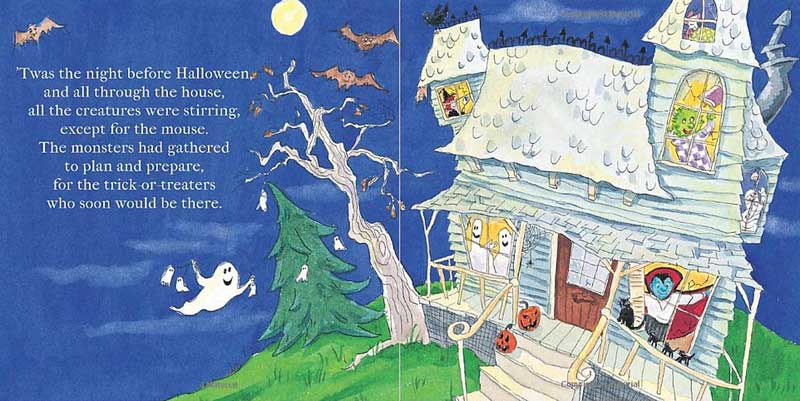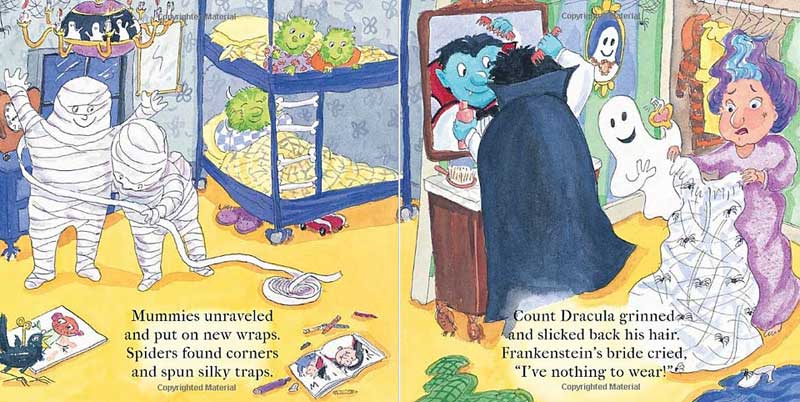 Where to now?
Now that you've seen this great book, what would you like to see now?  Please note that as an Amazon Associate, we earn from qualifying purchases.

---

You may also want to check out other books in The Night Before series, such as those shown below. They are so cute and perfect for the different special occasions of the year. We have yet to run across a book from this series that we didn't like!  To learn more, click on the book covers below or the link above.