The Moon
by Seymour Simon

The New York Times called Seymour Simon "the dean of children's science" and this book is proof why.  This is a SOLID book for classroom use -- high on moon facts and sharp space imagery, and relatively low on the more cutesy elements that sometimes crow children's science books.
This book answers so many questions that kids commonly have about the moon (ie: Is there weather on the moon? Is there sound? Is it always night? Why do astronauts bounce on the moon?...)

From Apollo 11's first landing to the mystery of moonquakes and the genesis of craters, this stunning introduction to our nearest neighbor in space describes the moon and its all-important relationship to Earth. Mesmerizing full-color photography and an informative text perfect this exciting and educational journey in space.  Here are some sample spreads: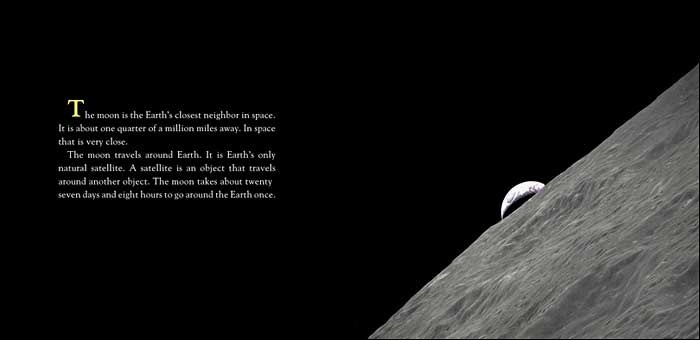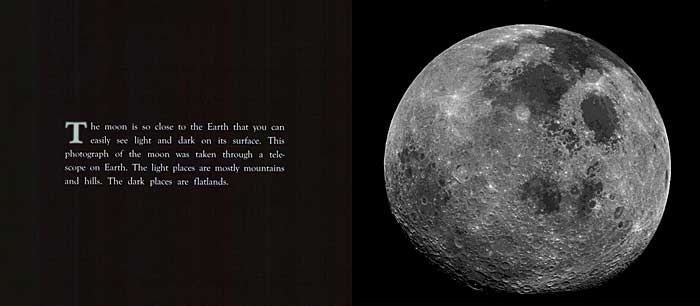 Where to now?
Now that you've seen this great book, what would you like to see now?  Please note that as an Amazon Associate, we earn from qualifying purchases.