See Inside: The Mission of Addition
(Math is Categorical)

Below are sample pages from inside The Mission of Addition, a Math is Categorical series book written by Brian Cleary and illustrated by Brian Gable.  Fans of the series will recognize the crazy, cartoon cats in these spreads. Kids love these books: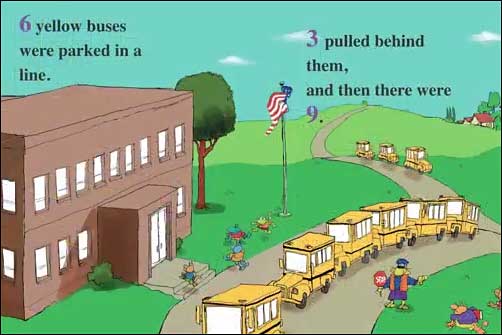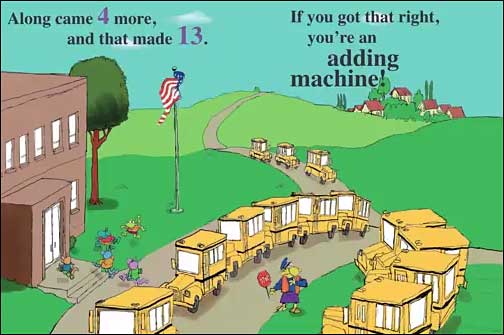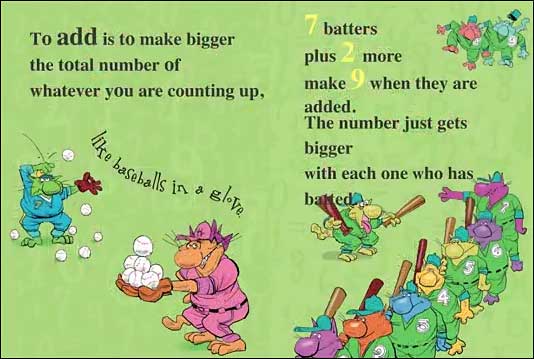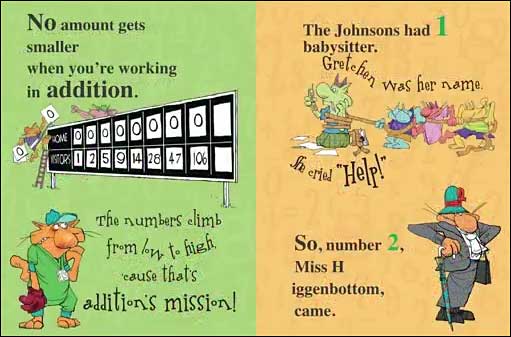 Where to now?
Now that you've seen this great book, what would you like to see now?  Please note that as an Amazon Associate, we earn from qualifying purchases.