The Magic School Bus
Wet All Over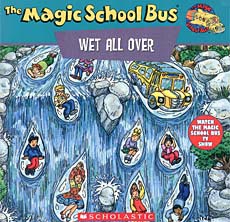 by Patricia Relf
illustrated by Carolyn Bracken

Another fun and educational adventure with Mrs. Frizzle and her class, this time focused on the water cycle. In typical Magic School Bus fashion, the class goes through the process themselves-- evaporating, condensing, raining, and then making their way to the ocean again. Fun! 
Reading Levels
Interest Level: K-Gr. 2          DRA Level: 34-38         Lexile Measure: 350L
Grade Equivalent: 2.2         Guided Reading: P


(Note: There are two Magic School Bus water cycle books. Use this title for teaching the water cycle for kids in K-Gr 2 and this book for Gr. 2-4).


See inside
Most people are familiar with this series, but for those who are not, the spreads below will give you an idea of the illustrations and the amount of text on the pages.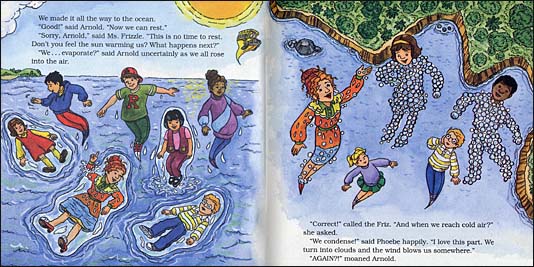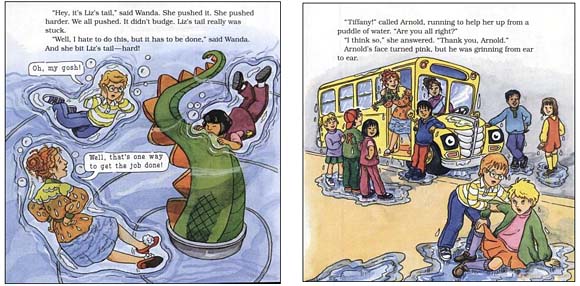 Where to now?
Now that you've seen this great book, what would you like to see now?  Please note that as an Amazon Associate, we earn from qualifying purchases.