The Magic School Bus Plants Seeds:
A Book About How Living Things Grow

by Joanna Cole; illustrated by Bruce Degen

All aboard the Magic School Bus, as Mrs. Frizzle and her eager class shrinks down and explores the inside of a flower--learning about the basic parts of a plant, how plants grow, and more.  Of course, all of this is done in the series' typical energetic fashion. This title is a perfect fit for this age group, answering many common questions younger kids have about plants.  
Reading Levels
Interest Level:         Kindergarten - Grade 4
Grade Equivalent:   Level 2.3
Guided Reading:     Level P
DRA Level:              Level 38  
Below are three sample pages from inside this book. Fans will recognize the trademark style: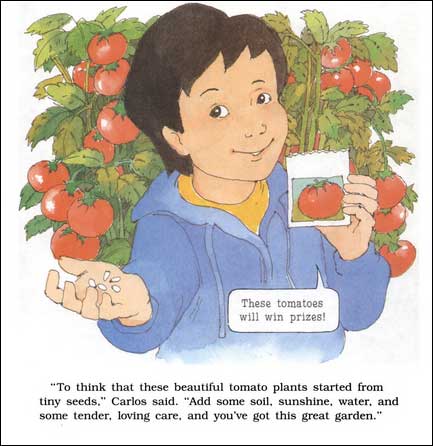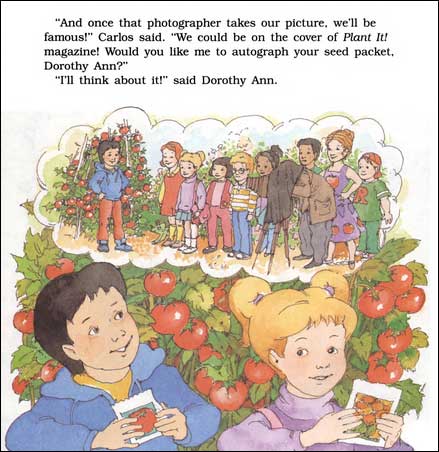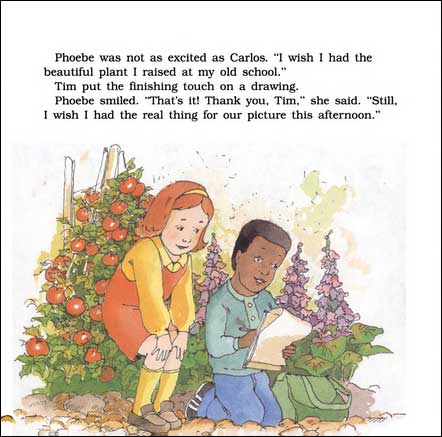 Where to now?
Now that you've seen this great book, what would you like to see now?  Please note that as an Amazon Associate, we earn from qualifying purchases.