The Little Yellow Leaf

by Carin Berger
The Little Yellow Leaf is a simple story about a lone leaf that doesn't want to let go of the branch. All the other leaves have fallen, but he's not ready. Instead he holds on while the other leaves swirl in the wind, the pumpkins grown plump, and the first snow falls.
Finally, after all other leaves have blown away and the tree is covered with a layer of snow, he sees a small scarlet leaf way at the top of the tree who has also been holding on. Emboldened by each other's presence, they decide to take the leap together. The last spread shows them floating in the breeze, high above the trees.

There's a sophistication to Berger's illustrations that may be appreciated more by adults than by the young children they are reading the book to. Berger incorporates lined paper, graph paper, newspaper articles, etc into her illustrations, creating a look that's quite stunning and also quite unique for picture books.  They may not be super kid-friendly be we (as adults) love them!
This book was a 2008 New York Times Best Illustrated Children's Book!

Interest Level:  Preschool - 2nd grade


See Inside:  Below are sample spreads from inside this book. We love the first spread below, with it's subtle mixed media backgrounds. This is actually the first spread in the book, when the reader 'meets' the little leaf who isn't quite brave enough to let go of the tree yet.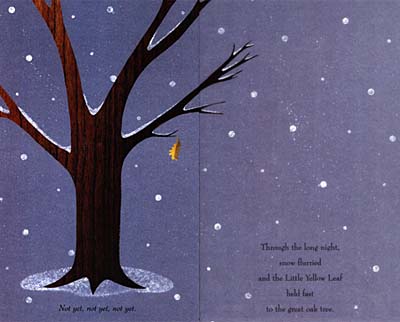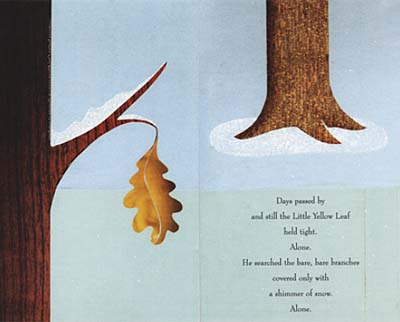 return to stories of courage    or    children's books about fall

Enjoy the books!
Betsy, Cindy, and Virginia (the teachers/sisters behind this website)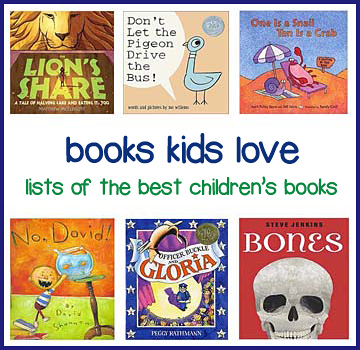 Enjoy our Facebook Feed Here