The Lewis and Clark Expedition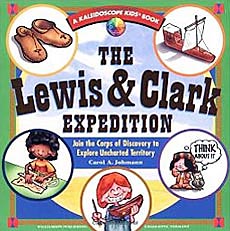 Subtitled "Join the Corps of Discovery to Explore Uncharted Territory"

This book by Carol Johmann and Michael Kline is a mixture of crafts, activities, and information. It's a child-friendly treatment of the Lewis and Clark Expedition with cartoons, art, jokes, artifacts, maps, and questions that make it interactive.

Some kind person has loaded pictures of their completed activities from this book on the Amazon website. See link at the bottom of this page.

Interest Level:   4th grade - 7th grade

Below are sample pages from inside this book: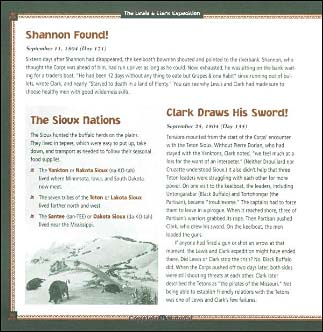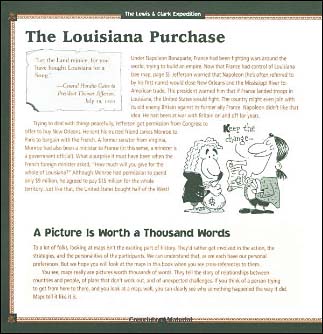 Please note that if you purchase an item from Amazon, they give us a small referral fee. And that helps us cover the costs of this website.


---