The Lady in the Box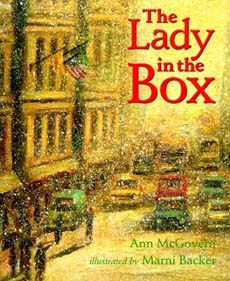 by Ann McGovern
illustrated by Marni Backer
Ben and his sister see a homeless woman named Dorrie living in a box over a heating grate. They worry about her and decide to give her food and warm clothing, and convince a deli owner to let her stay next to his shop. The two also start helping at a soup kitchen, and smile at Dorrie when they see her in line.


This book powerfully communicates that small efforts can make a big difference in a person's life. There isn't a magical ending where the children "rescue" Dorrie from her dire situation...and we love that aspect of this book because that's reality, that's what really happens 99% of the time.
Through this story, children will learn that they can make a big difference just by caring, by going the extra mile, by making the decision to be compassionate. 


Reading Levels
Interest Level: Gr. 2-5            DRA Level:  24                  Lexile Measure: 370L
Grade Level Equiv: 3.2         Guided Reading: M

Peek Inside
Here are some sample spreads from The Lady in the Box. To see larger versions of these spreads, simply click on the images.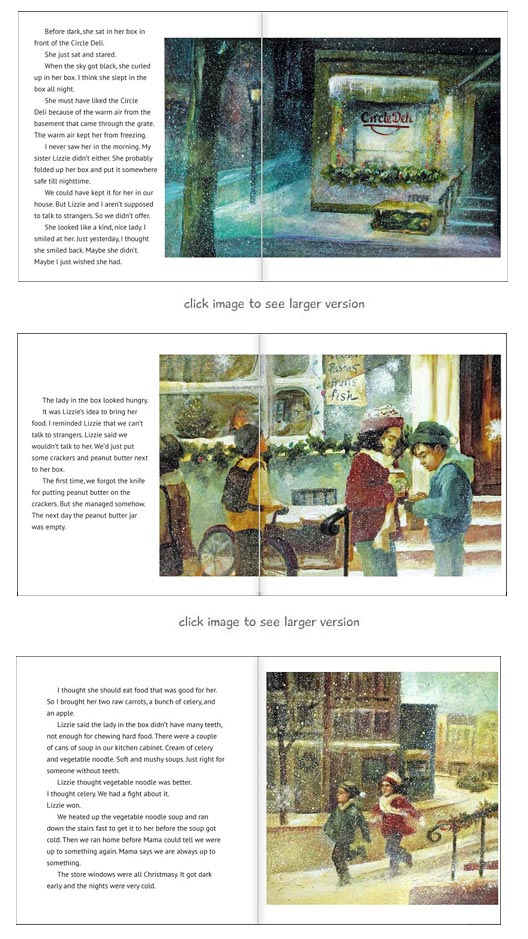 Where to now?
Now that you've seen this great book, what would you like to see now?  Please note that as an Amazon Associate, we earn from qualifying purchases.