The Jolly Postman

or Other People's Letters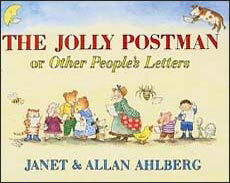 written by Allan Ahlberg
illustrated by Janet Ahlberg


review coming soon -- working on this section right now (Jan 2016)



Reading Levels

Interest Level: Kindergarten- Gr. 2              DRA Level: 30
Grade Level Equivalent: 2.5                        Guided Reading: N

See Inside This Book

Below are sample pages from inside this book.  Here are the first few pages: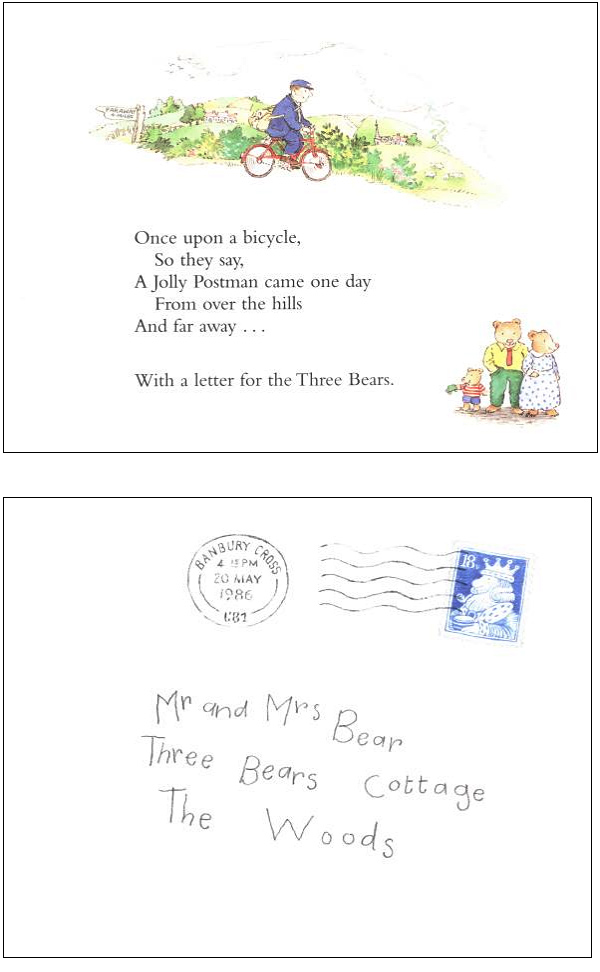 Then, the next page is an envelope with this PULL OUT letter: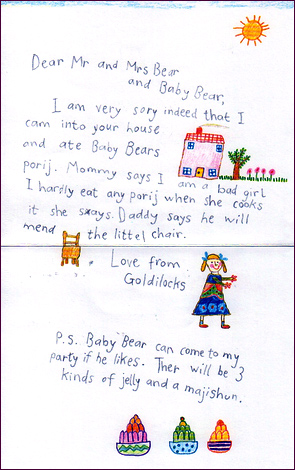 This premise continues on with other fairy tale characters receiving mail delivered by the jolly postman. Some are letters, but other deliveries are ads! :)  For example, the next character to get a delivery from the postman is the wicked witch. Her pull out 'letter' is an advertisement/flyer for Hobgoblin Supplies Ltd.

To get a better idea of this FABULOUS and ADORABLE and CREATIVE book, you can see the whole thing read on YouTube! Just click on the image below: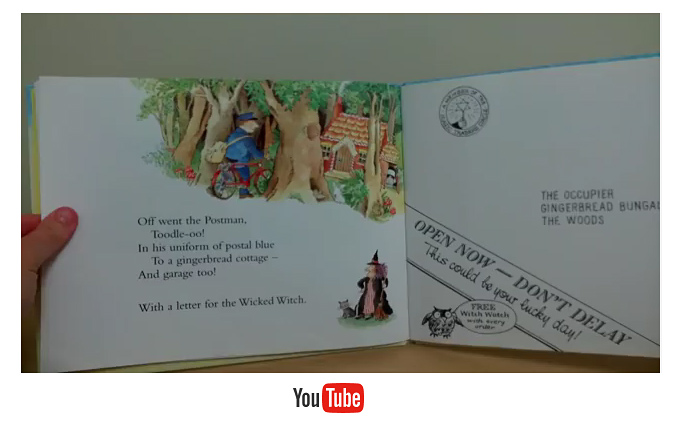 click to see a YouTube read aloud of this book
Where to now?
Now that you've seen this great book, what would you like to see now?  Please note that as an Amazon Associate, we earn from qualifying purchases.