The Hidden Alphabet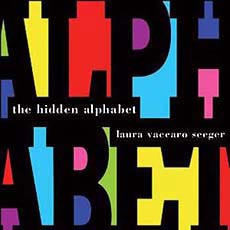 by Laura Vaccaro Seeger
In The Hidden Alphabet, a black mat frames each page, but when it is lifted, the previous objects form the negative space of the letter it starts with.
It's as if this alphabet book is really a book on optical illusions. Children will be delighted by each turn of the page, as they're continually surprised that they didn't initially see the components of the letter. :) 
This title "manages to be both child friendly and visually exciting" but warns that "kids may need help recognizing some of the objects featured." (Booklist)


Awards Won
  - American Library Association Notable Children's Book     
  - New York Public Library Best Book
  - Child Magazine Best Books of the Year List              
  - NBC Today Show Best Book for Gift Giving


See Inside
Below is a page from inside the book. The image on the left shows the page with the black cut-out frame down, showing to balloons. When the frame is lifted, the reader sees that the balloons form the empty spaces inside a large capital B.  This book contains 26 pages formatted like this one--one for each letter of the alphabet.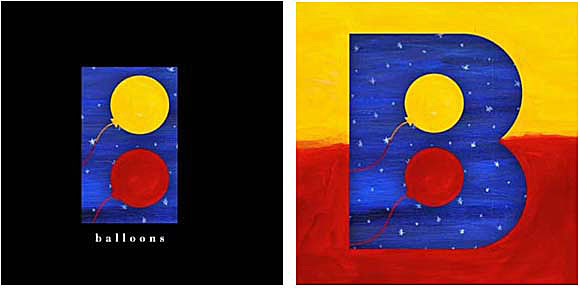 ---
You may also want to check out other books by Laura Vaccaro Seeger. To learn more, click on the book covers below or the link above. :)