The Hallo-wiener
by Dav Pilkey

We love reading The Hallo-Wiener each Halloween season. The kids can't help but immediately fall in love with little Oscar, the dachshund hero of the book! 
Oscar is tired of being made of by the other dogs. The criticism gets worse when he shows up to trick-or-treat wearing a hot-dog costume, but one brave act shows what a hero he really is! 

In a starred review, Publisher's Weekly called it a fun "pun-o-rama."  So true. :)  If you know Dav Pilkey's books, you won't be disappointed by this title! 

This book was a School Library Journal Best Book of the Year for 1999.


Reading Levels for The Hallo-wiener

Interest Level:  Preschool - Grade 3
Grade Level Equivalent:  2.8  (2nd grade, 8th month)
DRA Level:  20
Lexile Measure:  580L
Guided Reading Level:  L    

Below are two sample pages from inside this adorable book. We love the fall colors and the classic Dav Pilkey illustrations!  (If you don't yet know Dav Pilkey, he's the author illustrator of the wildly popular Captain Underpants series and the super funny Dumb Bunny books.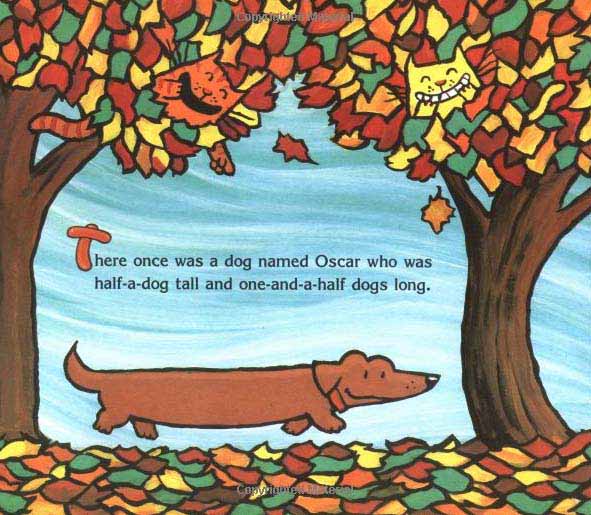 The Hallo-Wiener Activity

If you teach younger grades, we found a super fun activity to go with it on the blog The Teacher Geek. You can find the write up of the activity on their blog here:  The Hallo-wiener activity
The prompt they recommend on the site has children describing the little wiener dog. However, you could really adjust the prompt to fit a number of different topics/reader responses!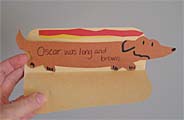 We read this book every Halloween season, but have not done this activity yet because we just found it. But, we are definitely going to do it this year (2017) and once we do we will upload our blacklines afterward of the dog and the bun.And we are thinking that instead of having kids write a sentence on the dog, we'd have them glue the back of the bun to a writing page (the top blank part) and then underneath, we'd have them tell what the story is about. We are working on retelling at this point in the year, so that will be good practice for them (with lots of words written on the board for support.)


---

You may also want to check out other books by Dav Pilkey, such as those shown below. To learn more, click on the book covers below or the link above. :)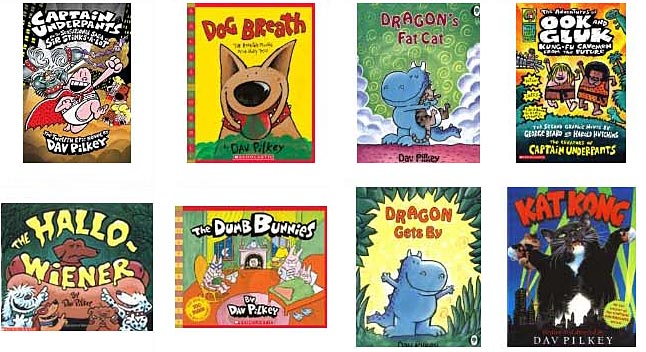 Or... check out more books from our best Halloween kids books list?