The Graphic Alphabet
by David Pelletier
The Graphic Alphabet is a book is built on a simple concept that has been done many times before, but never with such fantastic, creative flair.
In clean lines and minimal color, Pelletier depicts alphabet letters with hints to words that start with that letter.  So, for example, the F is on fire, the G is created by joined gear components, the R is created via a rip in paper, and the U is a moon sliver.
Each turn of the page provides a new unexpected design. Some letters are even quite funny, like the devilish D or the bony fingers of the X-ray.
This is a book that you must see for yourself, since anyone reading this review will surely think, "Oh yeah, I've seen that type of thing before." Trust us, until you see this treatment of the concept, you haven't. Note: Some letter forms and letter-to-design connections are a bit abstract, so this 'abc book' is best for older kids who can appreciate the inventiveness.


This book won the prestigious Caldecott Honor!

Below are sample pages showing the letters a (an avalanche), g (gears), n (noodles), and o (ornaments).  So clever!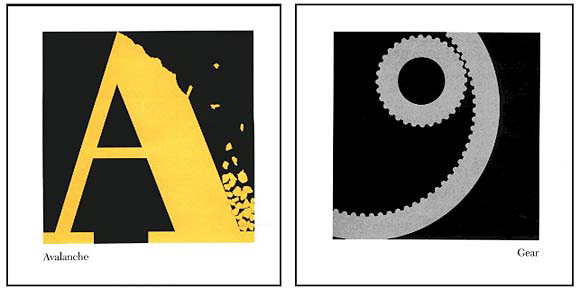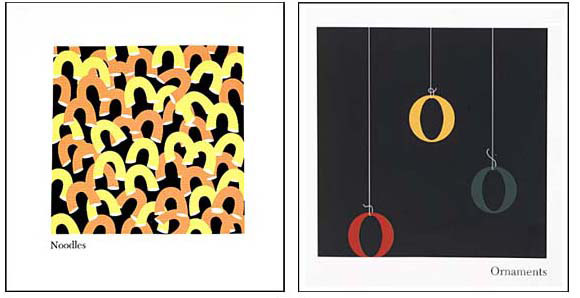 Where to now?
Now that you've seen this great book, what would you like to see now?  Please note that as an Amazon Associate, we earn from qualifying purchases.

---
This is a great book, but if it's not exactly the book you are looking for, you can see: