The Coin Counting Book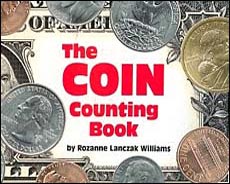 The Coin Counting Book
by Rozanne Lanczak Williams
This book is exactly what the title says it is -- a book about counting coins. That may sound dull, but we LOVE this book!
Using rhyming text, a simple format, and large photos of coins, this book teaches the many ways to make a dollar, 25 cents, a nickle...

The book is written in a question-and-answer format, making it super useful for teaching about coins.  In fact, this book was written by a school teacher. It shows!  We think it'd be great for:
direct instruction about coins (perhaps with kids having their own set of coins at their desk, figuring out answers to the question in a hands-on way. This might need to spread over a few days because this book is actually pretty long -- lots of great stuff packed in one great book!)

a book for individual browsing in your classroom library
as an informal group assessment near the end of your unit (which it seems ideally suited for, given the Q&A format!)


School Library Journal ended their review of this book by saying "both teachers and parents will find this book valuable as an introductory lesson on money." We agree. If you only get a few books for teaching money, this should be one of them!
Reading Levels
for this book
Interest Level: Gr. 1-4           DRA Level: 20                   Lexile Measure: AD310L
Grade Equivalent: 2.2          Guided Reading: L
See Inside The Coin Counting Book

Here are some sample pages from inside this book.  All the pages have crisp photographs and vibrant colors. In the first part of the book, questions are posed...



...and then answered: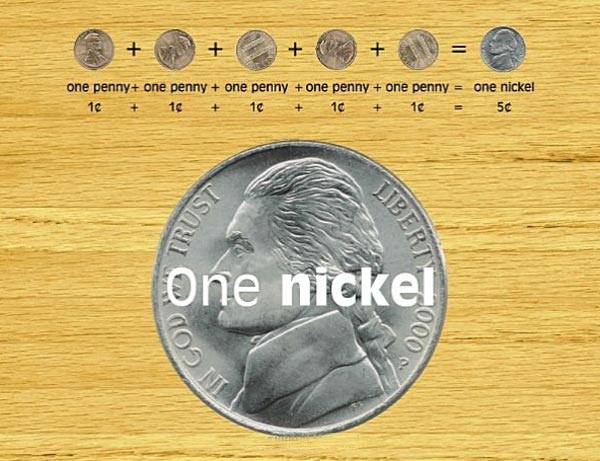 Posed...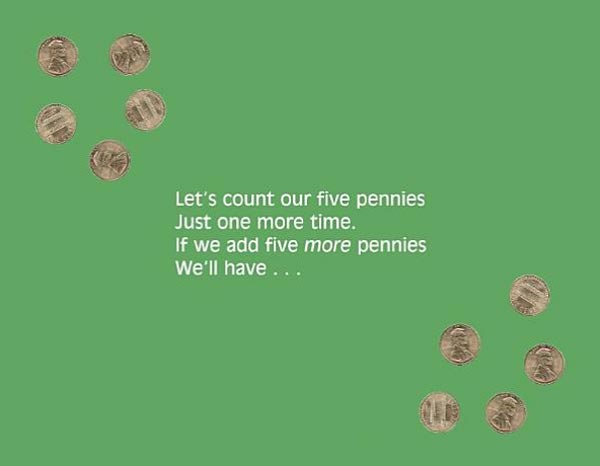 ...and then answered: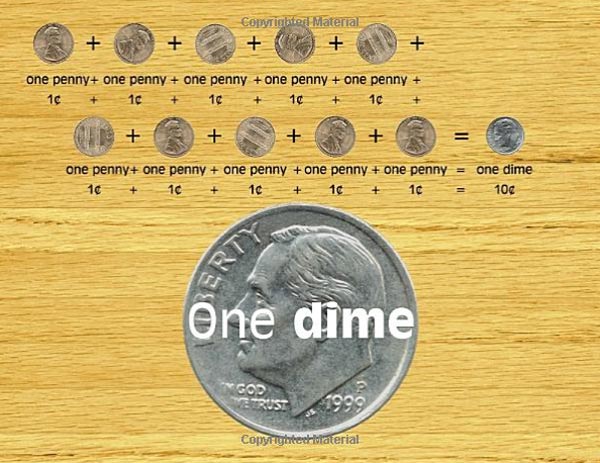 Other pages pose and answer question on the same page.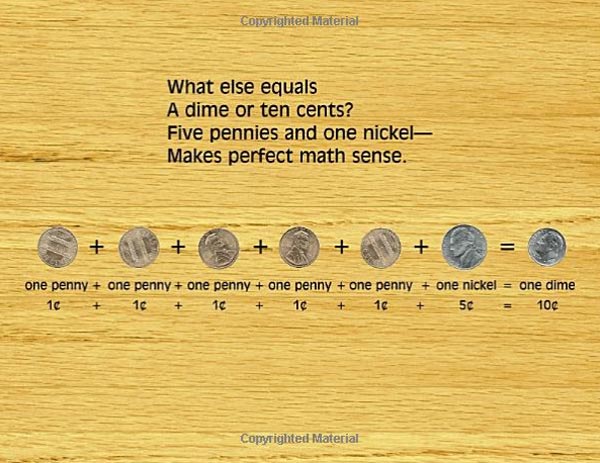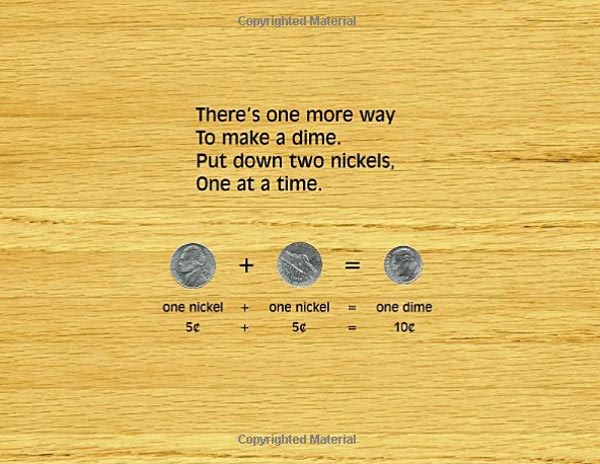 There are lots more pages; this is just a sampling.  Then, the last spread of the book is nothing more than different coins added together to make other coins. Here's half of that spread. So simple but so instructive!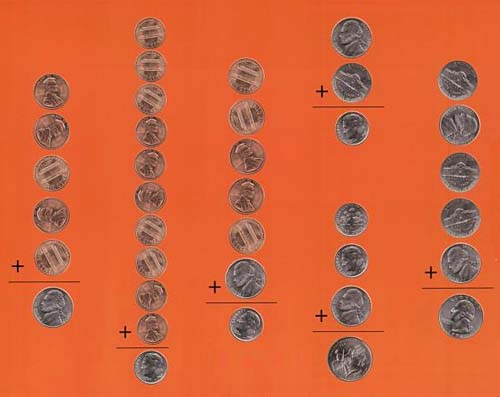 Where to now?
Now that you've seen this great book, what would you like to see now?  Please note that as an Amazon Associate, we earn from qualifying purchases.

---
You can see more books like this at our list of books for teaching money