The Blind Men and the Elephant

by Karen Backstein & Annie Mitra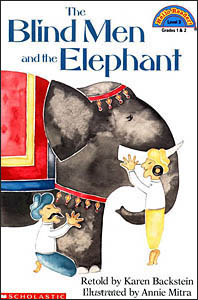 The Blind Men and the Elephant is an old fable from India, charmingly retold in this Hello Reader, Level 3 Book.

In the fable, six blind men travel to see the prince's new elephant. Each one feels a different part of the animal and comes up with totally different pronouncement about what type of animal it is. The man who feels the side of the elephant proclaims that an elephant is like a wall. Another man feels the trunk and determines that elephants are very much like snakes. The remaining four men touch other parts of the animal (the legs, the ears, the tusks...) and draw other conclusions.

The men argue over what an elephant is until the prince is finally able to clear up their confusion and treat them to a ride home on top of the mysterious animal.
There are a number of different messages within this fable and many ways to use this book in the classroom.  It's an excellent story for demonstrating how perspectives can vary and the importance of listening to others' opinions. It can also be a fun book to use when teaching the sense of touch. If you are looking for related activities/lesson ideas to go with this book, please click here: The Blind Men and the Elephant lesson ideas, etc

Reading Levels
Interest Level:  Kindergarten-Gr. 2            DRA Level:   18             Lexile: 280L
Grade Level Equivalent:   2.5                    Guided Reading:    K



See inside
Below are sample pages from inside this book. As this is a centuries old fable from India, there are, of course, a number of books available that retell the fable. This one is our favorite retelling due to the accessible text and the unique and vibrantly colored illustrations.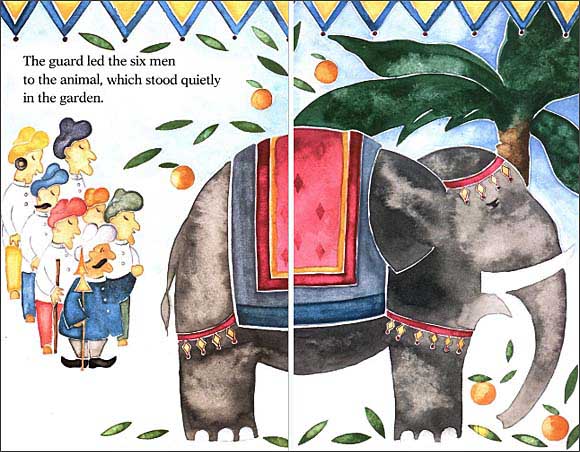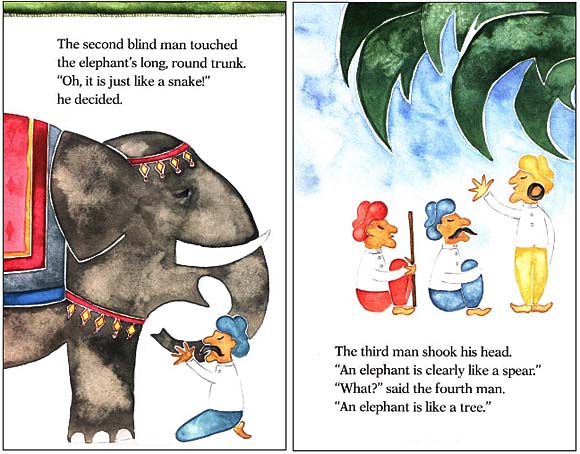 Enjoy the books!
Betsy, Cindy, and Virginia (the teachers/sisters behind this website)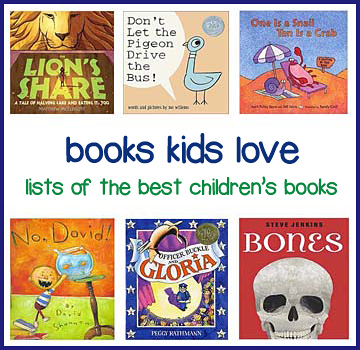 Enjoy our Facebook Feed Here