The Birdman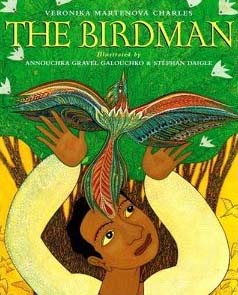 written by Veronika Charles
illustrated by Annouchka Galouchko
This story, set in Calcutta, is based on a real person. Noor Nobi sews clothes to support his three children. When they are lost in an accident, he is overwhelmed with despair and unable to work.
Weeks later, while walking through the market, he notices the cages crammed with birds, and he longs to free them. With the little he has in his pocket, he buys one of them and releases it in the shade of a banyan tree.
Resolved, he works harder than ever before to earn money to buy more birds. With a new mission in his heart, he returns the next week to purchase as many as he can, nursing the frail ones back to health so he can set them free. The author includes background information on Noor Nobi and photographs of her visit to India and to the tailor's workshop. Spectacularly illustrated in gouache, this story of grief turned to compassion is lovely to look at and elegantly told.  (School Library Jrnl)


Peek Inside
We are working on a write up of The Birdman.  In the meantime, here is a peek at the beautiful, richly detailed illustrations inside: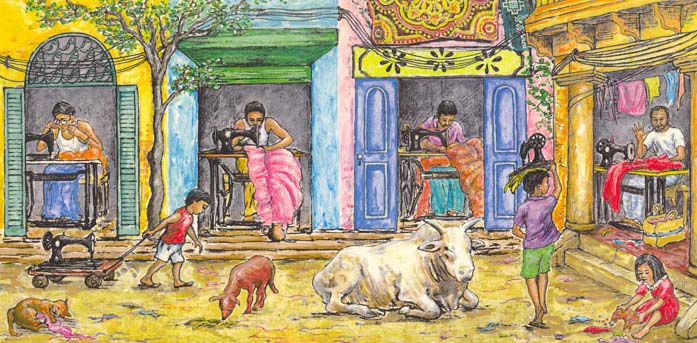 Where to now?
Now that you've seen this great book, what would you like to see now?  Please note that as an Amazon Associate, we earn from qualifying purchases.