See Inside: The 512 Ants on Sullivan Street


Below are sample pages from the Hello Math Reader (Level 4) book called The 512 Ants on Sullivan Street.  This book was written by Carol Losi and illustrated by Patrick Merrill. The story is written in the cumulative format (like in the popular book There Was An Old Lady Who Swallowed a Fly). We agree with Booklist, who said the "bright, cartoon-like art will keep children's interest despite the purposeful, pedagogical underpinnings of the story."  If you are using it to teach math (as opposed to reading just for pleasure), be sure to check out the suggested math activities (more on that below).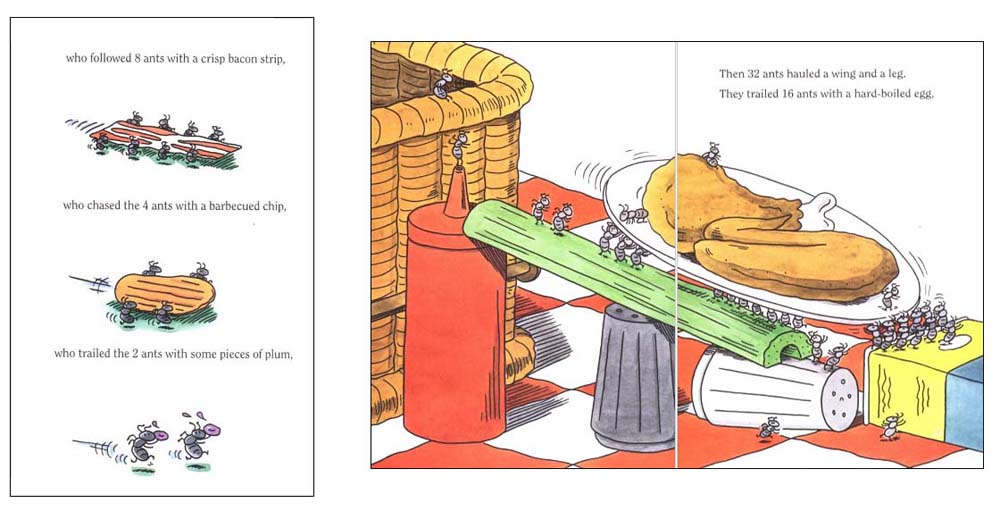 There's a big section at the back of the book that's FULL of fun extension ideas to use with this book -- all written by Marilyn Burns (a well know math curriculum writer).  If you read this book aloud to your class, be sure to show them this page from the back. It really visually drives home the point about how quickly the numbers grew!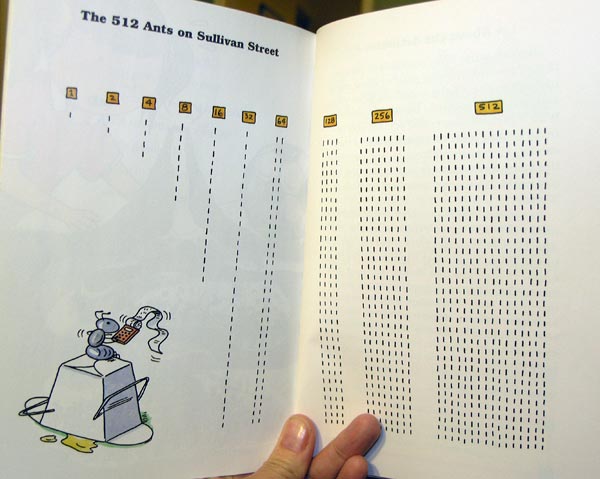 Here's another sample page from the back of the book. In total, there are 9 pages of suggested activities, discussion topics, and extra illustrations.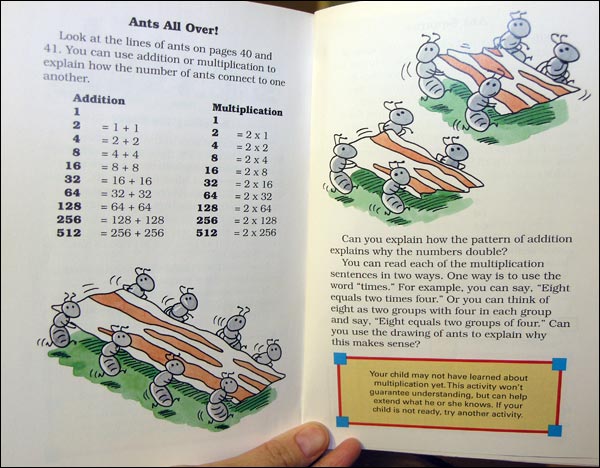 Where to now?
Now that you've seen this great book, what would you like to see now?  Please note that as an Amazon Associate, we earn from qualifying purchases.