Ten Timid Ghosts
by Jennifer O'Connell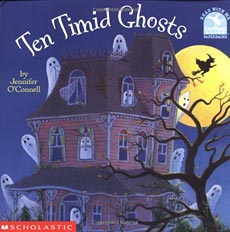 Ten cute little ghosts are happily haunting their big Victorian house when a mean old witch arrives and decides she wants the house for herself! One by one, the timid little ghosts are scared away by the witch's devious tactics (a skeleton, a rat, a mummy).  But will he succeed in the end and have the house all to herself?
This book does a great job of presenting a FUN scary storyline. It's silly spooky, perfect for this age group! And kids will love when the tables turn and the ghosts come up with a plan to reclaim their house. :)
Reading Levels
Interest Level:  Kindergarten - Grade 3          
Grade Level Equivalent:  2.6
Guided Reading Level:  J
DRA Level:  16
Lexile Measure: 180L


Below are three sample spreads from inside this book. As you can see (and hopefully you can read the text in our small versions), the book has a counting down theme as well as a Halloween theme. :)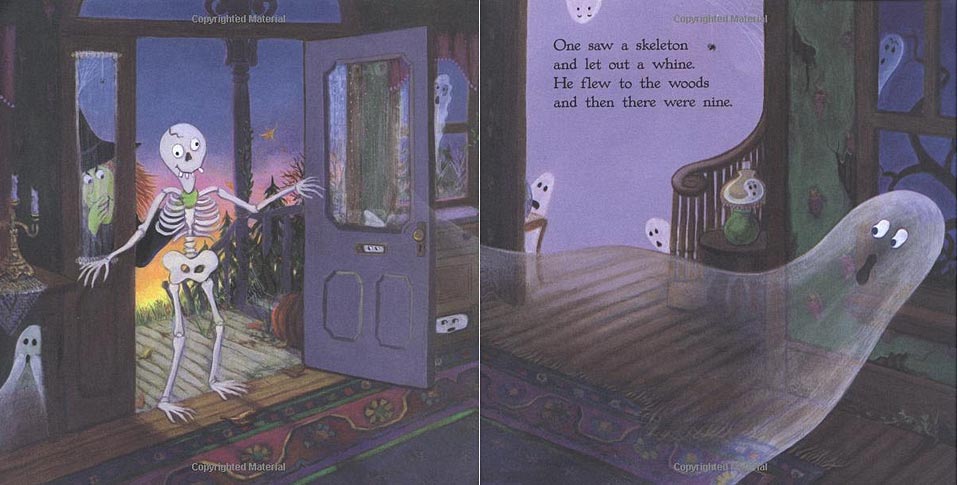 Where to now?
Now that you've seen this great book, what would you like to see now?  Please note that as an Amazon Associate, we earn from qualifying purchases.