Tattered Sails

by Verla Kay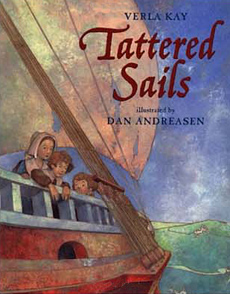 Tattered Sails
written by Verla Kay
illustrated by Dan Andreason

A family's 1653 journey to the New World is portrayed via Kay's trademark rhythmic, bouncy text paired with large, softly-hued illustrations. The book starts with why the family is leaving ("London crowded,/ Choked with crime") and ends with their final happy arrival. 
"This handsome offering makes a fine read-aloud." (School Library Journal)
Interest Level:  Kindergarten - 2nd grade

Below are sample spreads from inside this book.  To see larger versions of these spreads, simply click on the images. 
The first spread reads: Thomas, Edward / Mary Jane / Noses pressing / Windowpane. / London crowded / Choked with crime / Clogged with noises. / Sooty grime.
The second spread reads: Sacks of clothing / Work tools, stacked. / Livestock, baggage / Loaded, packed. / Harbor, galleons / Captain, crew. / Sails unfurling, / Ocean blue.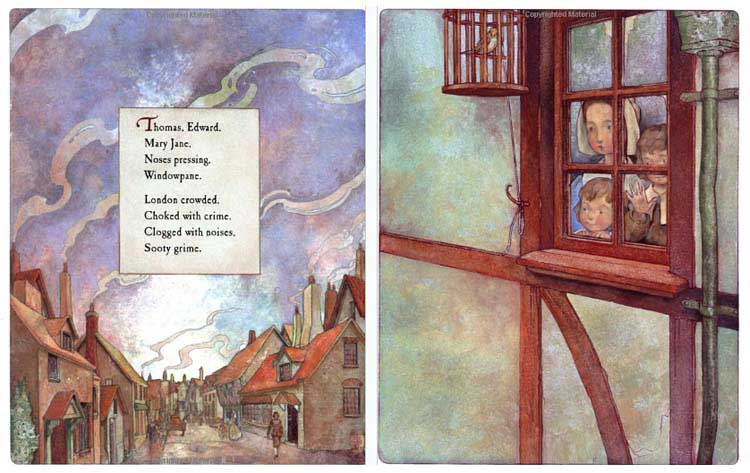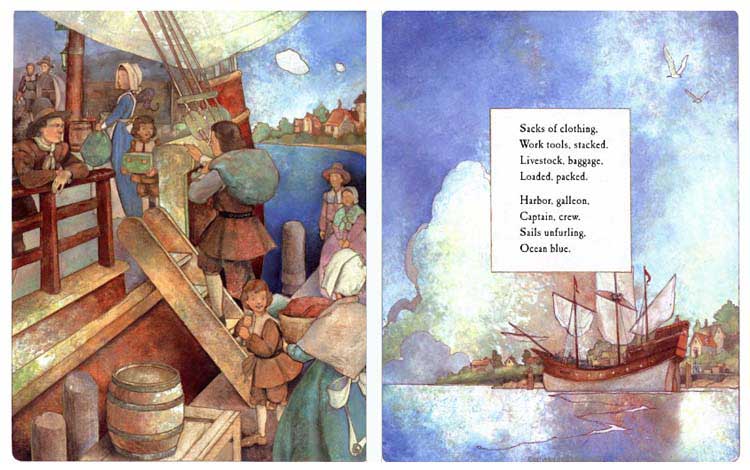 Where to now?
Now that you've seen this great book, what would you like to see now?  Please note that as an Amazon Associate, we earn from qualifying purchases.