Take the Lead, George Washington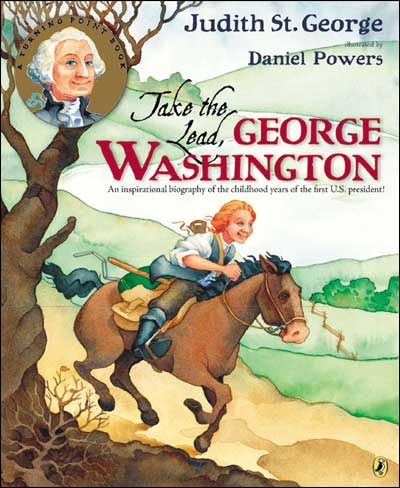 Take the Lead, George Washington: An Inspirational Biography of the Childhood Years of the First U.S. President! (Turning Points)
by Judith St. George
illustrated by Daniel Powers
A Turning Point Series biography that highlights Washington's childhood and the development of his character. This book is a great addition to upper elementary (and perhaps middle school) curriculum on American history.

"Both words and art dramatically capture… and chart Washington's personal evolution. - Booklist
Reading Levels
Interest Level:  Grade 3-6
DRA Level: 40
Guided Reading:  R
Lexile Measure: 570L
Below are three sample spreads from inside this fantastic book: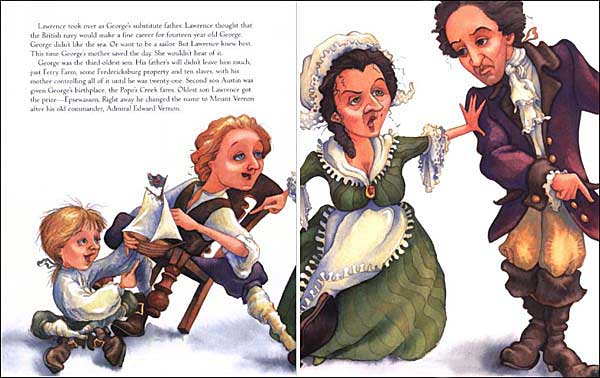 Where to now?
Now that you've seen this great book, what would you like to see now?  Please note that as an Amazon Associate, we earn from qualifying purchases.

   Looking for books on George Washington?  Check out our

sale kids books on Lincoln & Washington

Just $2.75 each!  Check out our list of great kids books about Lincoln and Washington. We often have this fantastic book in our inventory.  If we don't currently have this exact book today, there are likely lots more good books to choose from...all at 50% or more off retail prices!

return to list of George Washington books or American History books or President's Day books