Sylvester and the Magic Pebble
by William Steig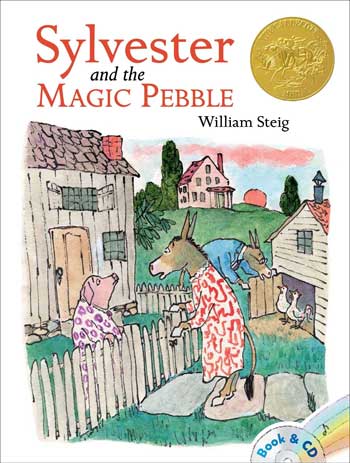 Sylvester and the Magic Pebble starts simply enough. A young donkey is out looking for pebbles for his collection and stumbles across a shiny, red, perfectly round pebble. He discovers it's a magic pebble that will grant his every wish, but before he is able to come up with his wishes, he runs into a scary lion, panics, and wishes he was a rock so that he wouldn't be in danger. Poof, he becomes a rock and the lion soon departs. But as a rock, he can no longer hold onto the pebble so he can't wish himself back to being a donkey. He's stuck.

As night falls and days pass, his worried parents desperately look for him, but as the seasons pass and they can't find him, they try to accept that he is gone forever. And Sylvester tries to accept his new life as a rock.The students in my class were riveted when I read this book--just so worried that Sylvester would have to stay a pebble forever. In the end, he does switch back (we won't give away how) and he realizes that he doesn't need magical wishes. Back at home with his mom and dad, he has everything he could ever want and need. :)
This book was awarded a Newbery Honor AND a Caldecott Honor!  It is one of our all-time favorite books, and truly stands the test of time.  Your kids will love it!

Reading Levels
Interest Level:     Kindergarten - Grade 2
D.R.A. Level:      30-34
Lexile Measure:  AD700L
See inside Sylvester and the Magic Pebble

Below are two sample spreads from inside this adorable book.  Oh how we love William Steig's illustration style. Perhaps it's because it reminds us of our childhood :)  and draws to mind Shrek, The Magic Bone, Dr. DeSoto...  Steig is a treasure!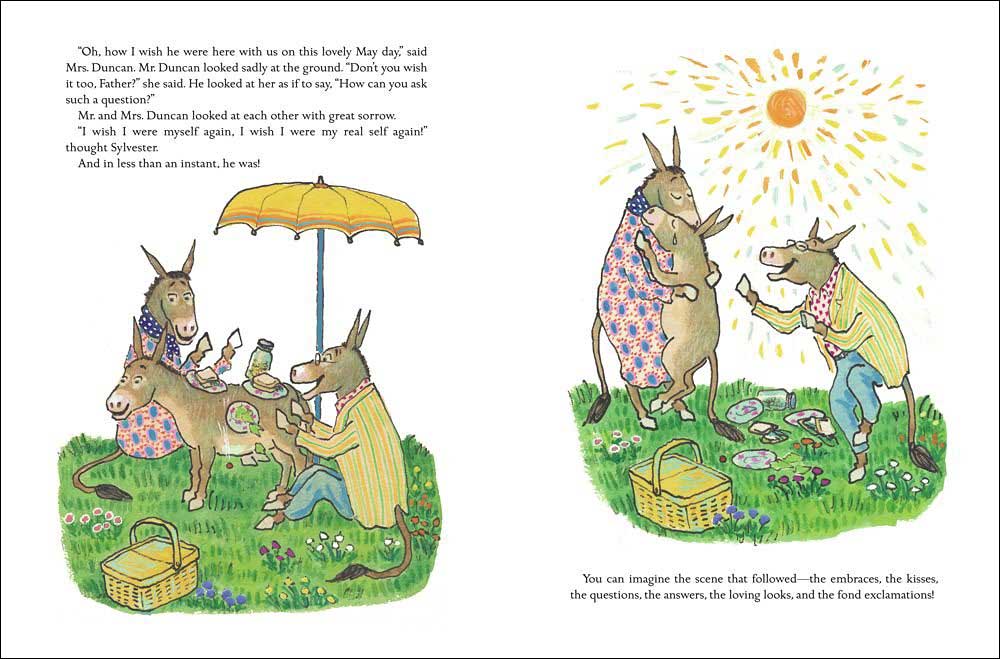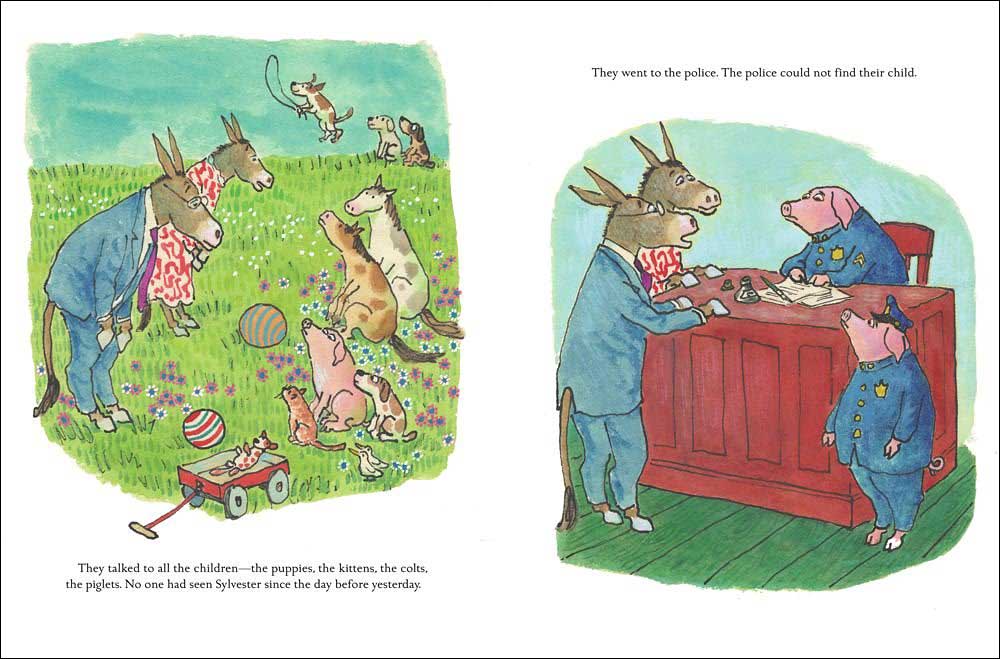 Looking for the best picture books?  Check out our

sale on Caldecott Winning picture books

Just $2.75 each!  Check out our list of great kids books about Abraham Lincoln and George Washington. We often have this fantastic book in our inventory.  If we don't currently have this exact book today, there are likely lots more good books to choose from about this particular topic, and they are all at 50% or more off retail prices!
Where to now?
Now that you've seen this great book, what would you like to see now?  Please note that as an Amazon Associate, we earn from qualifying purchases.