Song of the Water Boatman

& Other Pond Poems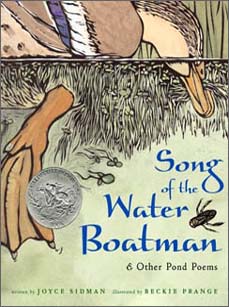 written by Joyce Sidman
illustrated by Beckie Prange
A visual and lyrical look at life in a pond habitat, with poems focusing on different habitat creatures and the attributes that make them both unique and successful. Double-page spreads include accessible scientific information about plants and animals, accompanied by striking woodcut illustrations. Teachers will appreciate this "organic union of poetry and science."(SLJ)


There are so many layers to this book and so many ways to use it in teaching, most notably in poetry and habitat units. Sidman uses different poetic forms (haiku, rhymed and unrhymed verse...) in her poems, which are not only lyrical, clever, and evocative, but also accessible for young ones. (We are particularly fond of the poem "Diving Beetle's Food-Sharing Rules"...basically, he doesn't!)
Add to this the wealth of accessible information on pond habitats and Prange's stunning woodcuts, which are a perfect accompaniment to a collection of poems about the natural world! This book is succeeds on all fronts!


Awards Won
   * Caldecott Honor Books --  2006
   * School Library Journal Best Books of 2006
   * National Council of Teachers of English Notable Book in Language Arts
   * National Science Teachers Association Outstanding Science Trade Book
   * Publisher's Weekly Best Books List
   * Kirkus Reviews Best Books of the Year
   * Booklist Editor's Choice Children's Book
   * Horn Book Fanfare Award Book


Reading Levels
Interest Level: Gr. 3-6                DRA Level:  40                   
Grade Level Equiv: 4.7             Guided Reading:  S


Peek Inside
Below and at right are three sample spreads from inside Song of the Water Boatman. The book features twelve spreads similar in format to the first and third spread below, with a beautiful double page woodcut, a poem integrated into the illustration, and on the side of the illustration, a paragraph of scientific information relating to the animals and plants referenced or described in the poem. Together, they make for interesting, engaging learning experience about pond life...perfect for units on pond habitats or for teaching poetry.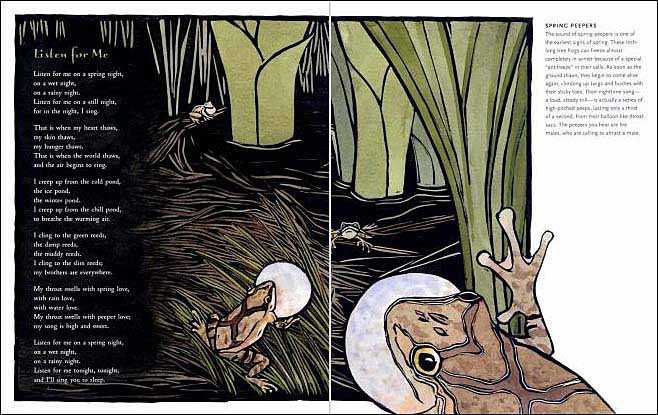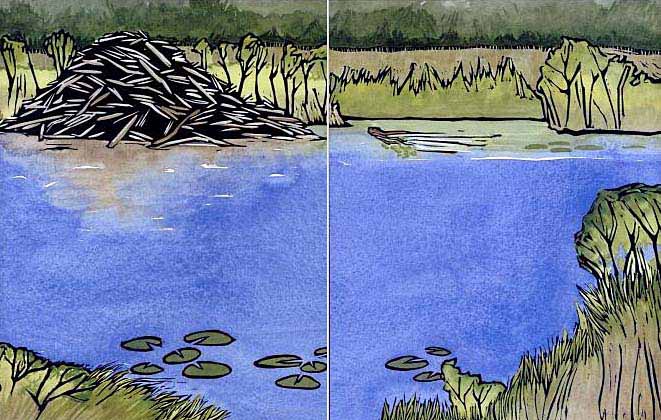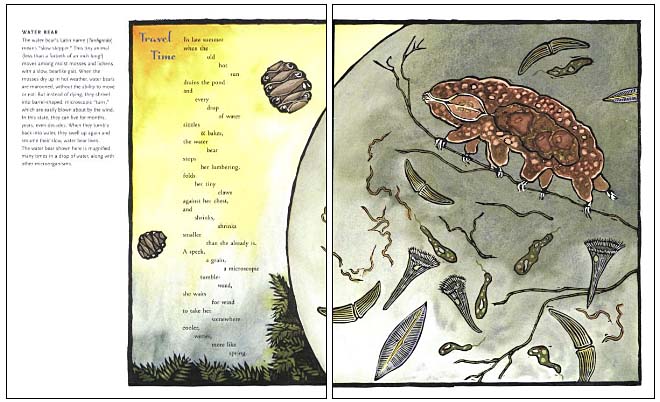 ---


You may also want to check out other books by Joyce Sidman. To learn more, click on the book covers below or the author's name above.