Smoky Night

written by Eve Bunting and illustrated by David Diaz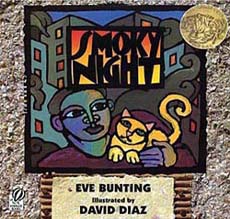 When a riot breaks out in a large urban area, residents who formerly did not get along are forced to take shelter together, and in the process finally get to know each other better and let go of their previous prejudices. Even cats who didn't get along change their point of view.
Text is paired with spectacular mixed media collages-- so stunning that it won the Caldecott Medal!
This book is "an excellent vehicle for discussion" (Kirkus Reviews). It packs a powerful message about tolerance and diversity, but you MUST have a discussion afterward because (1) it can be scary and (2) to make sure kids have understood that the characters learned to abandon their prejudices.


Awards Won
  * Caldecott Medal Winner
  * American Library Association Notable Children's Book
  * School Library Journal Best Book of the Year


Reading Levels
Interest Level:  Gr. 2-5              DRA Level:  38                  Lexile Measure: 360L
Grade Level Equiv:  2.5           Guided Reading:  P



See inside
Below are sample spreads from inside Smoky Night. As you can see, Diaz has integrated real objects related to the text (shoes at left, dry cleaner bags at right) into the background of his spreads.  So clever!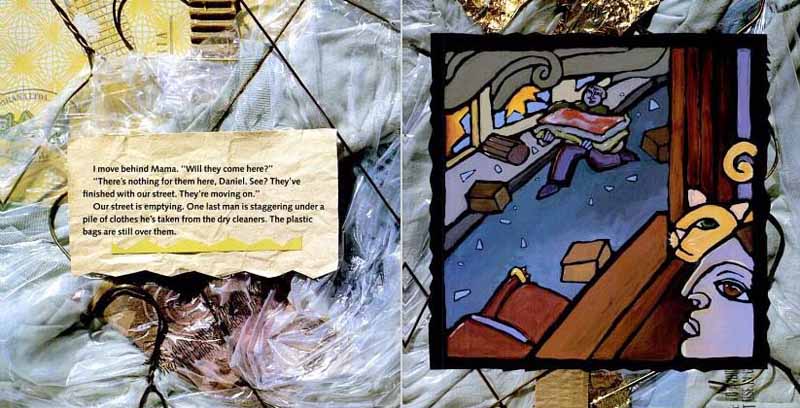 Where to now?
Now that you've seen this great book, what would you like to see now?  Please note that as an Amazon Associate, we earn from qualifying purchases.