Skin Like Milk,
Hair of Silk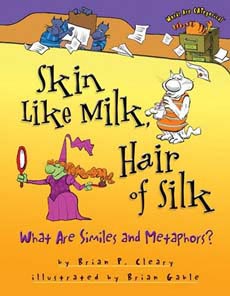 Skin Like Milk, Hair of Silk:
What are Similes and Metaphors?
written by Brian Cleary
illustrated by Brian Gable
Another fun and educational title by Cleary and Gable, this one aimed at teaching similes and metaphors. Exuberant and off-beat, this title uses straightforward text and wacky cartoon illustrations to define both figures of speech and provides 15 examples of each.

School Library Journal rightly called this book "a pleasing introduction for young writers." Teachers and kids will agree. :)  This book is part of the popular Words are Categorical series. Click the link for more books in the series.


Interest Level: Grade 3-6                           Lexile Measure: 560L

Below are sample spreads from inside this Words are Categorical book: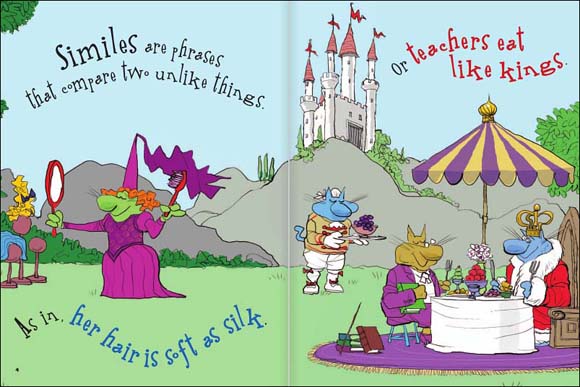 Where to now?
Now that you've seen this great book, what would you like to see now?  Please note that as an Amazon Associate, we earn from qualifying purchases.

---


You may also want to check out other Words are Categorical series books. To learn more about this great series, click on the book covers below or link above.