Sir Cumference

and the Great Knight of Angleland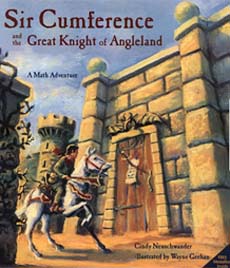 by Cindy Neuschwander
illustrated by Wayne Geehan
Sir Cumference's son Radius is on a quest. He has learned a great deal from his teacher, Sir D'Grees and has proven his worthiness by making a "knightly right angle" and then making a straight angle by doubling it.
Now he has embarked his first quest--to rescue a missing king with the help of his 'medallion for courage' (a protractor) and he's off.

As Radius solves different situations en route involving angles, the text includes clues to help the reader solve the dilemmas as well.  Students familiar with angles will enjoy applying their knowledge to determine which course Radius should take.


Reading Levels
Interest Level: Gr. 2-7               DRA Level: 40                      Lexile Measure:  450L
Grade Level Equiv:  4.1          Guided Rdg Level:  Q

See Inside
Below are sample spreads from inside this book: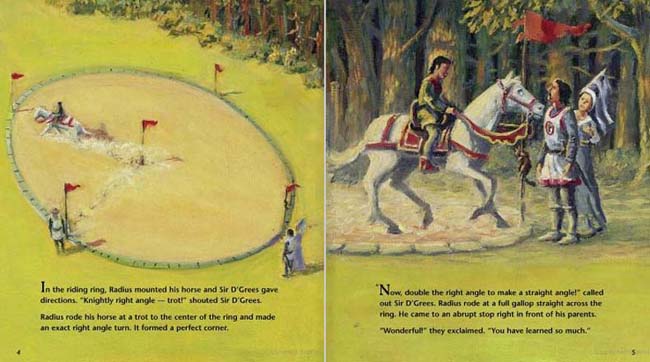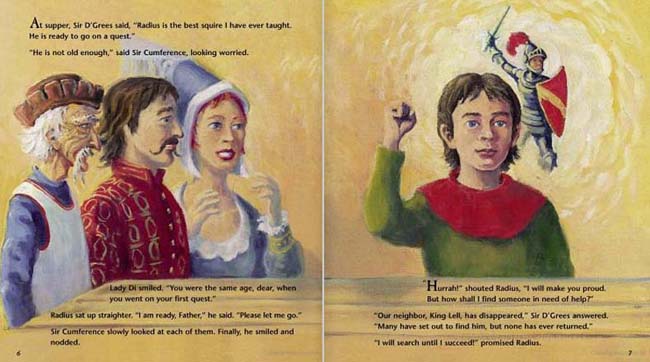 ---
There are lots more Sir Cumference books available! We think Sir Cumference books are fun, engaging resources for teaching different geometry topics to kids!  To learn more about them, click on the book covers below or on the link above.