Sheila Rae, the Brave




by Kevin Henkes



What It's About
Being courageous is important to Sheila Rae, and she's always testing herself on real and imagined terrors. But one day when she gets lost going home a new way, it's her timid little sister, Louise (who was sneakily following Sheila Rae home) who saves the day and leads them both to safety. 
Reading Levels
Interest Level:  PreS-Gr. 2            DRA Level:  18
Reading Level:  age 4-8               Lexile:  440L
Grade Level Equiv: 2.3                 Guided Reading: K  

Peek Inside
Below are sample spreads from inside Sheila Rae the Brave.  Sheila has as much personality and spunk as little Chrysanthemum. You are guaranteed to love this darling book. :)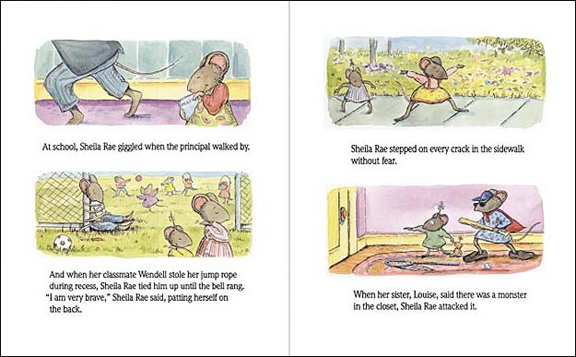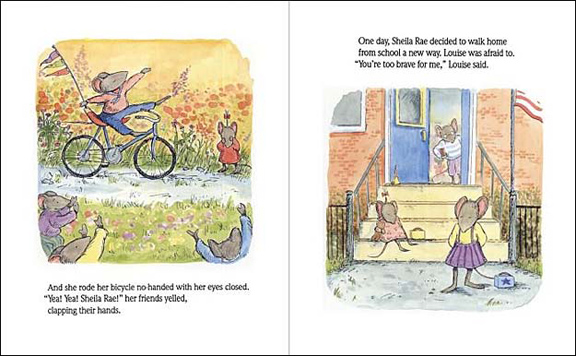 Where to now?
Now that you've seen this great book, what would you like to see now?  Please note that as an Amazon Associate, we earn from qualifying purchases.
Enjoy the books!
Betsy, Cindy, and Virginia (the teachers/sisters behind this website)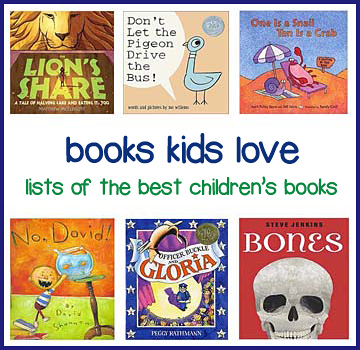 Enjoy our Facebook Feed Here