See the Yak Yak

(Step-Into-Reading Step 1)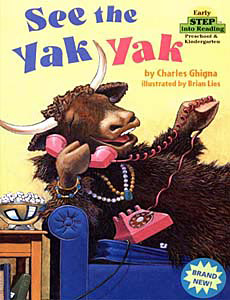 See the Yak Yak
by Charles Ghigna
illustrated by Brian Lies
Another comical approach to teaching homonyms and homophones via pairing words into odd scenarios. While this is one of the most fun and engaging on this list, quite a few of the words will be unfamiliar to young children (ie; what child knows that a young ox is called a steer or a young goat is called a kid).


But, if you are okay with this book being a vocabulary builder as well a homonym lesson, this is a great choice.

Interest Level:  Kindergarten - 2nd grade

(Although the cover says this book is for PreS-K, we think K-Gr.2 is more appropriate given the vocabulary. In fact, it might be too high for Kindergarten.)

Below are sample pages and spreads from inside this book.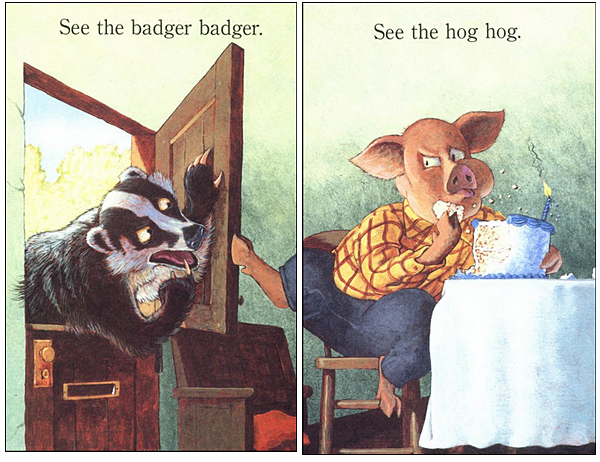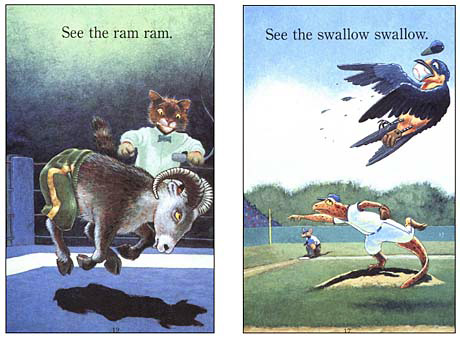 Please note that if you purchase an item from Amazon, they give us a small referral fee. And that helps us cover the costs of this website.


---