Ruthie and the (Not So)
Teeny Tiny Lie

by Laura Rankin
Ruthie the fox loves tiny things, so when she finds a miniature camera, she claims it's her own even though Martin says it's his. Throughout the day she feels the emotions of glee, denial, worry, then remorse as she suffers with her guilty conscience. When she finally comes clean, she feels relief!


Reading Levels
Interest Level:  K-Gr. 2                DRA Level:  ?                    Lexile Measure:  490L
Grade Level Equiv:  1.6              Guided Reading: ?


Peek Inside
Below are a sampling of interior pages from inside Ruthie and the (Not So) Teeny Tiny Lie by Laura Rankin. We love cute little Ruthie!  She reminds us of the darling little Lily of Lily's Purple Plastic Purse, which is a book that we -- and most teachers and parents -- love!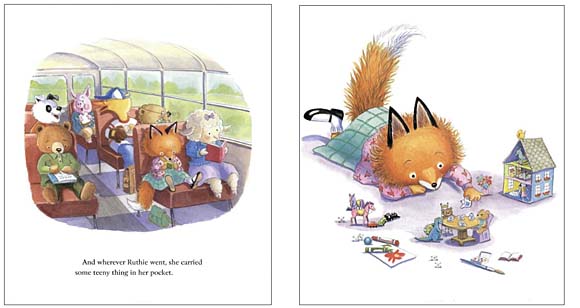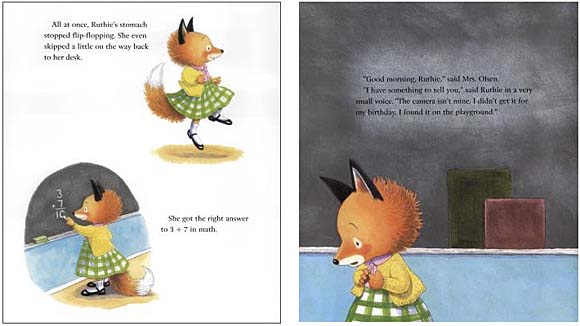 return to books for teaching honesty



Enjoy the books!
Betsy, Cindy, and Virginia (the teachers/sisters behind this website)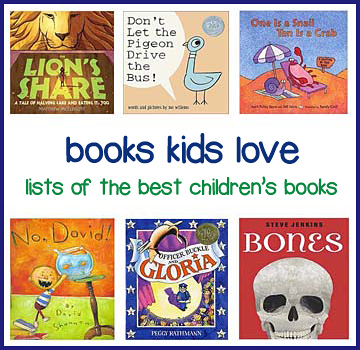 Enjoy our Facebook Feed Here