Room on the Broom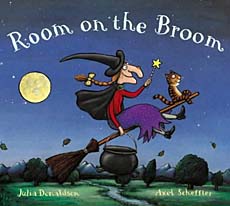 Room on the Broom
by Julia Donaldson; illustrated by Axel Scheffler
This one is a halloween CLASSIC!  After three different animals help a witch locate her missing hat, bow and want, she tries to return the favor by giving the animals a ride on her magic broom.  But will there be room for the witch, the cat, and the three animals on the witch's broom?

Publisher's Weekly commended the book for its "spooky/silly spin on the folktale format" and rightly promises that kids will be delighted "to see a witch playing against type."  We think this one is PERFECT for this age group. School Library Journal called it "a surefire read-aloud hit."
T book was the winner of six European book awards!


Interest Level:  Kindergarten - Grade 3   
Grade Level Equivalent:  3.2
Lexile Measure: AD720L 


Below are sample pages from inside this book. To see larger versions of these pages, simply click on the images. Axel Scheffler's illustration is just so perfect for this silly story.  You might recognize his style from the popular books The Gruffalo -and- The Spiffiest Giant in Town. Those are both excellent books from this children's literature duo.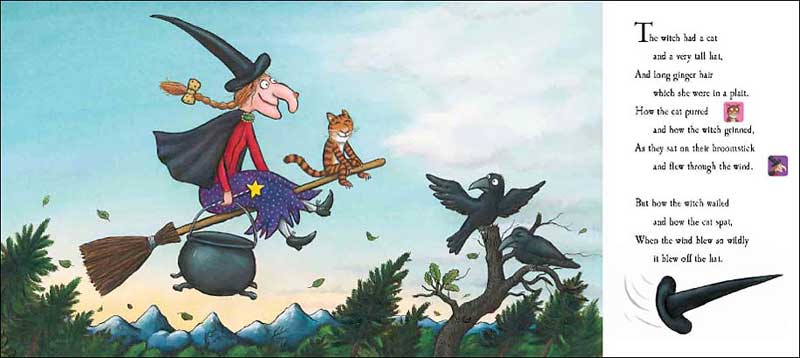 Room on the Broom Activities

Given how popular this book is, there are TONS of cute activities out there to go along with this book.
One of our favorite ideas is to use this book to study character traits. Since the witch in this book is so different than what kids are used to (the stereotypical mean witch), it's great for point out how important unique characters are to a good story. The anchor chart at right is from the blog Life in First Grade. So cute! You can read more about it
Room on the Broom teaching idea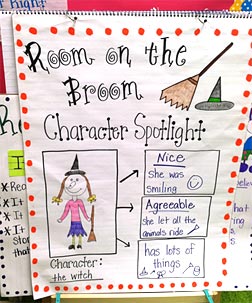 For a cute print-and-go activity, download
this free writing prompt from The Speech
Bubble (on TPT). Here's the link:
Room on the Broom writing prompt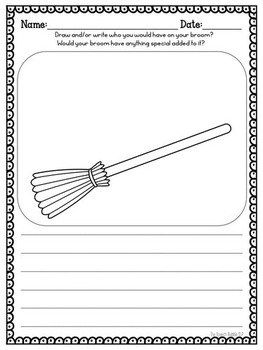 And, the book even has its own website with lots of fun activities on there for free!  You can find the website here:
Room on the Broom activities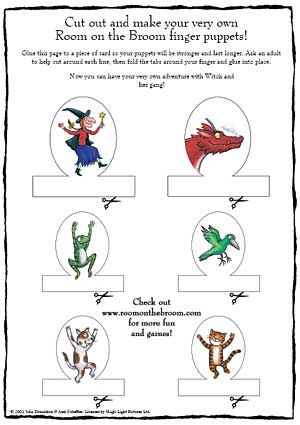 ---

You may also want to check out other books by Julia Donaldson, such as those shown below.  Her books are always kid crowd pleasers!  To learn more, click on the images below or here.  :)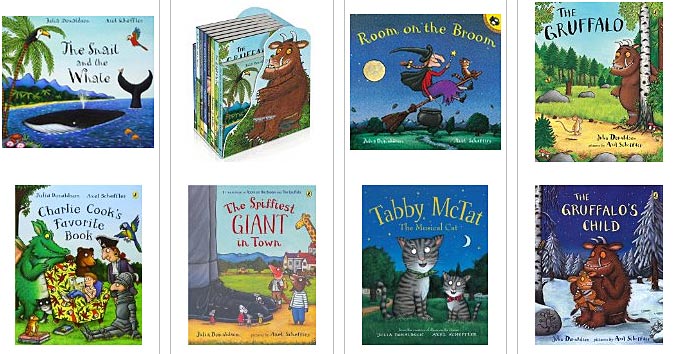 Or... check out more books from our best Halloween kids books list?