Punctuation Celebration
by Elsa Bruno & Jenny Whitehead
Fourteen adorably illustrated, "playfully instructive" poems featuring punctuation marks engaged in activities related to their grammar role (ie: a train is slowed down by commas) Additionally, the bouncy poems define the marks and describe what they do. 
Here's an example -- the poem for the period:
      The period is just a dot
      Found sitting in its favorite spot.
      When a sentence ends, it comes and plops,
      And where it plops, the sentence STOPS.
      It also can abbreviate
      An address, first name, size, or weight
      like lb. for pound, ft. for feet
      Doz. for dozen, and St. for street."
Featured punctuation marks include the period, comma, question mark, apostrophe, exclamation point, colon, quotation mark, parenthesis, colon, semicolon, dash, hyphen, and ellipsis.  This book is ADORABLE and so clever. We think it's a must have for the classroom, and is definitely one of our favorites in this category. USA Today called it "a poetic way to learn punctuation." Agree.
Interest Level: Gr. 1-4           Grade Equivalent:   3.2            Lexile Measure:  650L
Below are sample pages from Punctuation Celebration. In the book, each spread is devoted to a different punctuation mark.  The left side of each spread has a poem about what the punctuation mark does. For example, the ellipsis poem reads: "Ellipsis points...three tiny dots.../ Are perfect for those silent spots./ Their use, dear reader, is permitted/ When certain phrases are omitted." The right side of each spread then provides an example of the punctuation mark in action.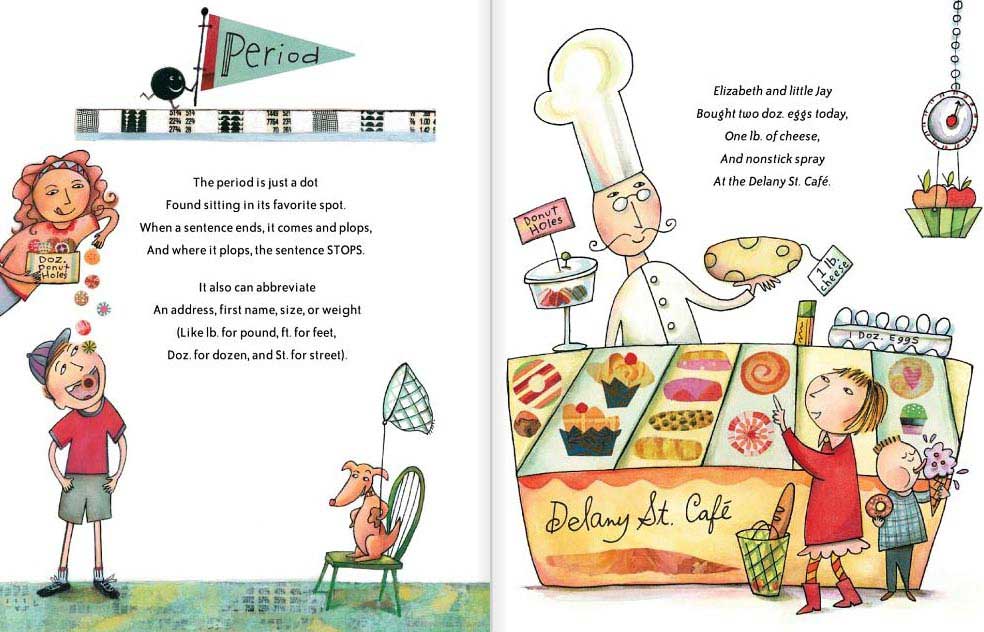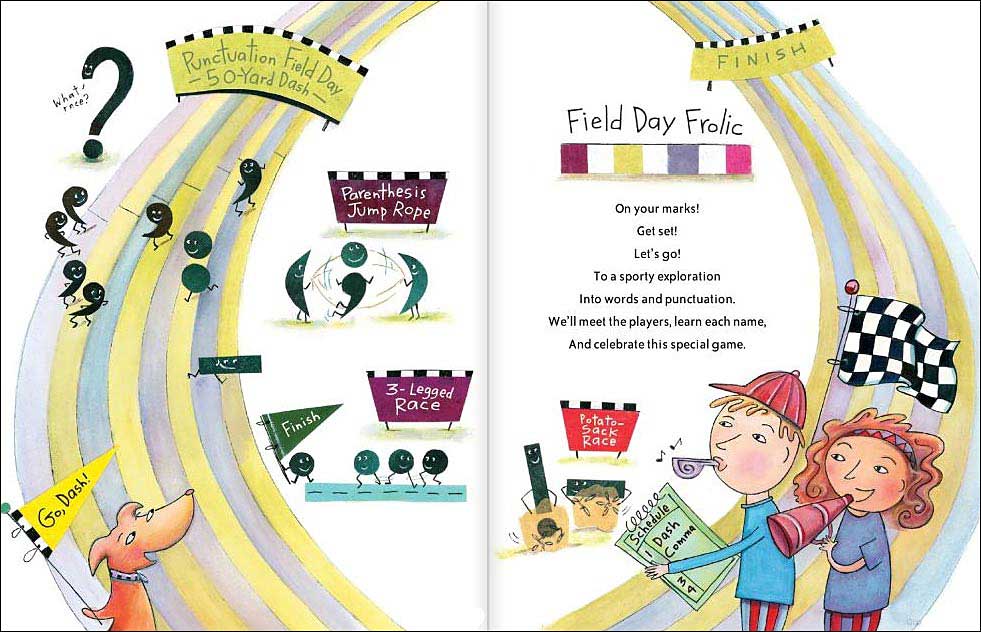 BIG SAVINGS! Check out our

books for teaching language arts

Just $2.75 each! Save 50% off retail!  These books are a perfect supplement for making language arts lessons so much fun!