Pumpkin Heads
by Wendell Minor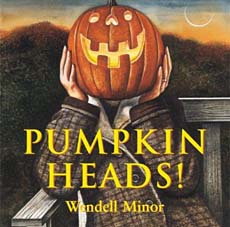 Pumpkin Heads delivers exactly what the title promises: pumpkin heads! Detailed illustrations present a range of jack-o-lantern faces, from cowboys to witches to snowmen. The concept is super simple -- just different jack o' lanterns with simple sentences on the facing page -- but it's a great fit for the audience.
School Library Journal ended it's review of this book by promising that "this visually stunning book is sure to be a favorite autumn read-aloud."
I saw that one of the reviewers on Amazon said that this book is great for using with recent immigrants / ESOL students who are not familiar with American Halloween traditions. That's a brilliant idea! Just explaining that people carve faces on pumpkins.... somehow that misses the magic of the activity. But, this book provides a fun, silly introduction to the magic of jack o' lanterns. :)


Reading Levels
Interest Level:   Preschool - Grade 1                   
Grade Level Equivalent:  1.3   (1st grade, 3rd month)
DRA Level:  5-6
Guided Reading Level:  D
Lexile Measure: 130L


Below are two sample spreads from inside this simple but fun book. You can see the text is minimal.  Yet...the kids find the book totally delightful! :)  And, as these sample pages show, some jack o'lanterns are proper pumpkin versions while others are on the less traditional side.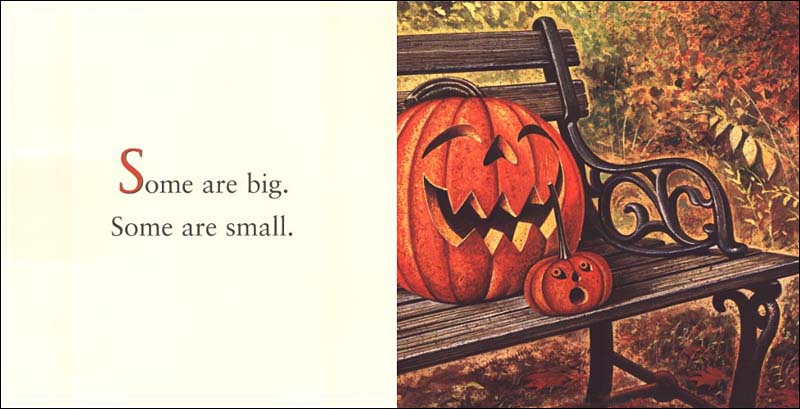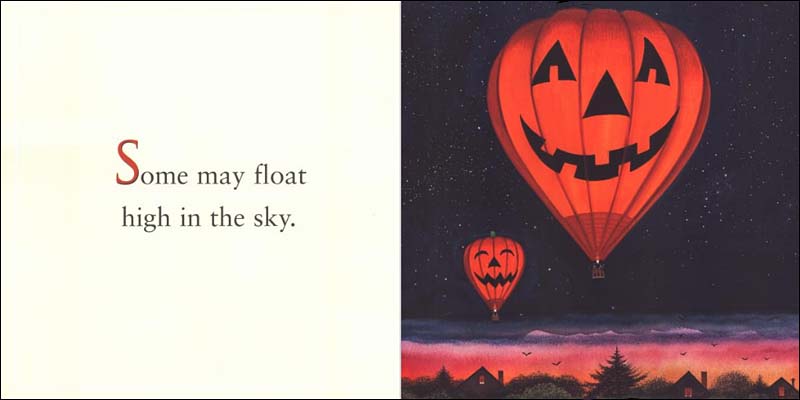 Pumpkin Heads Activity

Pumpkin Heads is a fun book to read just before having your kids design their own pumpkin faces! Seeing the creative pumpkins in this book will get their creative juices flowing! I found a fun project for this on Art Projects for Kids. The directions are here:  Pumpkin Heads Activity
At right are three of my students making their best funny faces in front of our class's funny pumpkin faces.  Such fun!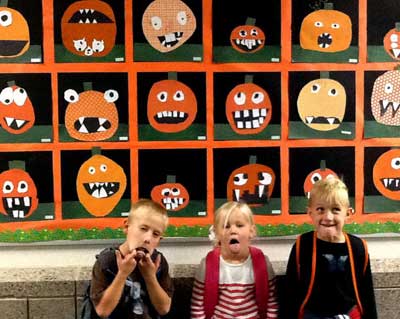 If you decide to do this activity with your class, here's a few tips from when I did it:

Cut the orange pumpkin paper to about the size you want them to end up, and then tell the kids to draw the biggest circle they can without going off the paper (on the back side) That will help prevent the kids from making the pumpkins too small to make funny faces inside.

If you have different types of orange scrapbook paper, that adds some fun variety.
The kids had to make their own shapes for the stem, eyes, and mouth (small pieces of white, black, and brown were provided), but I provided the green grass part pre-cut and had them glue that down to the black background before they even started on the pumpkins. That helped provide a little consistency across the board.



---


Click to see more books from our best Halloween kids books list: