Puffins Climb, Penguins Rhyme

by Bruce McMillan
The premise and format is simple -- short, rhyming statements about what penguins and puffins do (ie: "Puffins walk. Puffins squawk. Penguins brawl. Penguins call."), each paired with large, sharp photographs. 
Publishers Weekly called this book "an inviting nature study" and School Library Journal ended their positive review of this book by saying it is "an excellent introduction to the worlds of these two birds and to a discussion of their environments."


Interest Level:  Preschool - 1st grade
(The super simple format, repetition of words, and rhyming format could make this book a good fit for some early readers. However, there are some relatively obscure words (squawk, brawl), so it might be better suited to read with the kids rather than assume it's a good fit for independent reading.)


See Inside:  Below are sample spreads from inside this book.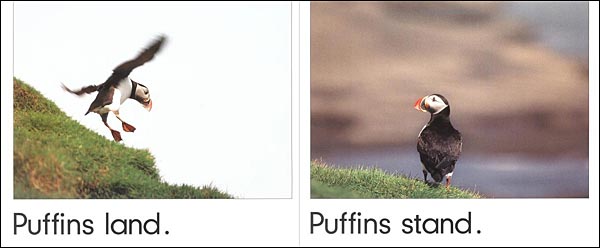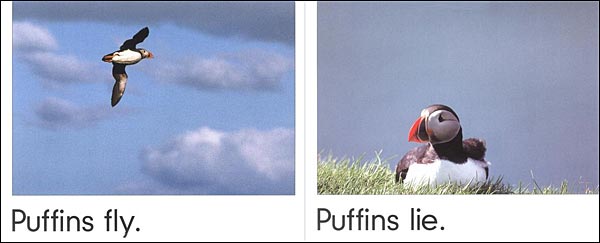 ---