See Inside: Porcupining-
A Prickly Love Story
Below are sample spreads from inside Porcupining: A Prickly Love Story, written by Lisa Wheeler and illustrated by Janie Bynum.  This adorable little porcupine will capture your heart. And, if you like this title, be sure to check out Hokey Pokey: Another Prickly Love Story-- a follow-up story that shares Cushion and Barb's comical efforts to dance together without too many prickly pokes!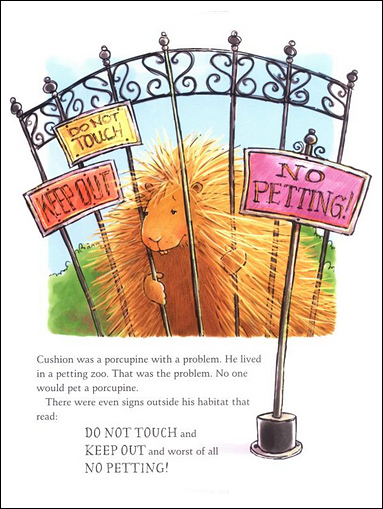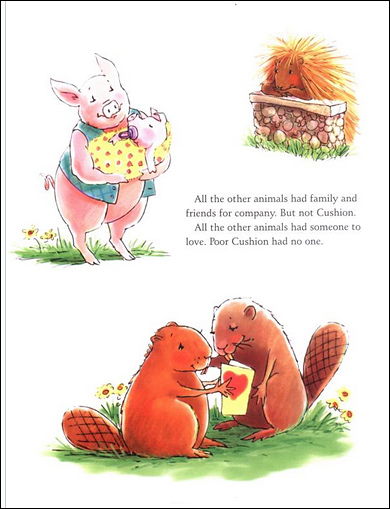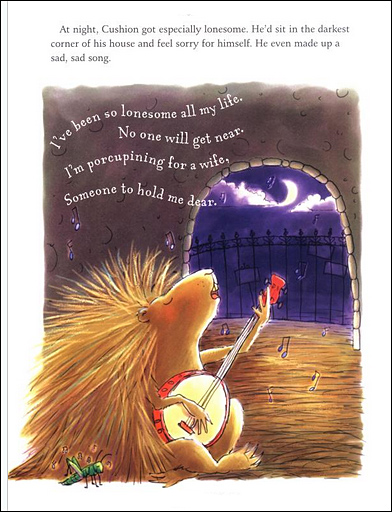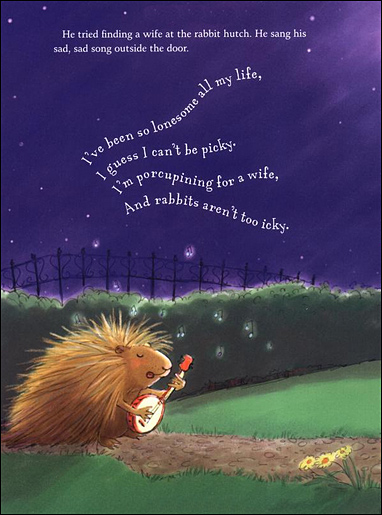 Please note that if you purchase an item from Amazon, they give us a small referral fee. And that helps us cover the costs of this website.