Pinkalicious: Pink or Treat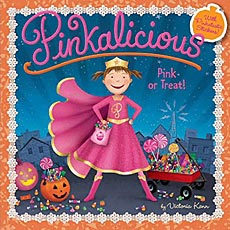 by Victoria Kann
The irrepressible Pinkalicious to the rescue!  :) When she hears that the mayor might be cancelling Halloween because a storm has knocked out the power, Pinkalicious dresses up as Pinkagirl and sets out to save the holiday.
The book includes a sheet of stickers, which we removed and used as individual behavior rewards in our classroom. :) A little extra bonus treat for getting the book.
Interest Level:  Preschool - 3rd grade

Below are sample spreads from early on in this book. Fans of the series will recognize the trademark saturated colors and whimsical illustrations.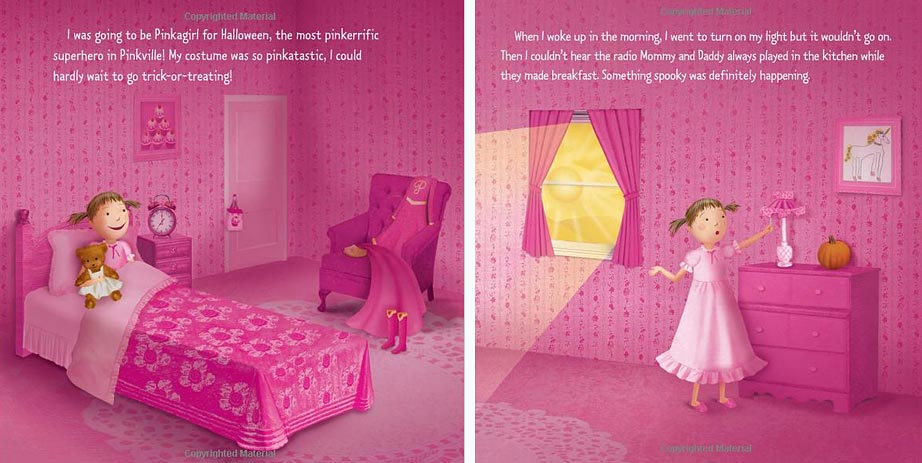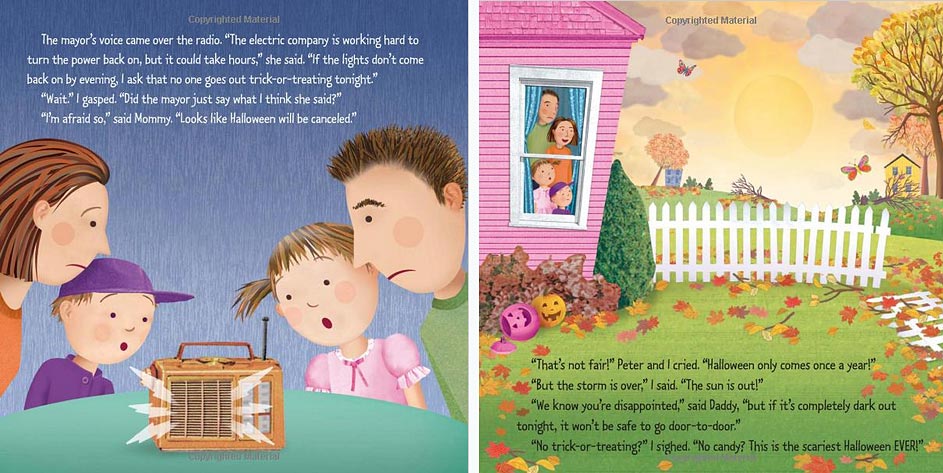 Where to now?
Now that you've seen this great book, what would you like to see now?  Please note that as an Amazon Associate, we earn from qualifying purchases.

---
You may also want to check out other books in the Pinkalicious series, such as those shown below. To learn more, click on the book covers below or link above.