Peppe the Lamplighter

by Elisa Bartone and
Ted Lewin
Peppe lives in a tenement in Little Italy in the 1900s. He's a street lamplighter, but his father disapproves so he quits. Then, when his sister does not come home because she's afraid of the dark, his father pleads with him to light the lamps, admitting it is an important job.
This book won a Caldecott Honor in 1994 and was an American Library Association Notable Children's Book in 1994. "Brilliant illustrations perfectly capture the flavor of the neighborhood. Great for immigrant studies."  (School Library Journal)
Reading Levels:  Interest Level:  Grade 2-5   /   Grade Level Equivalent:  4.3   /   DRA Level:  24   /   Guided Reading:  M   /   Lexile Measure:  570L
Sample Pages:  Below are sample spreads from inside this book
Below are sample spreads from inside this book.  To see larger versions of these spreads, simply click on the images below.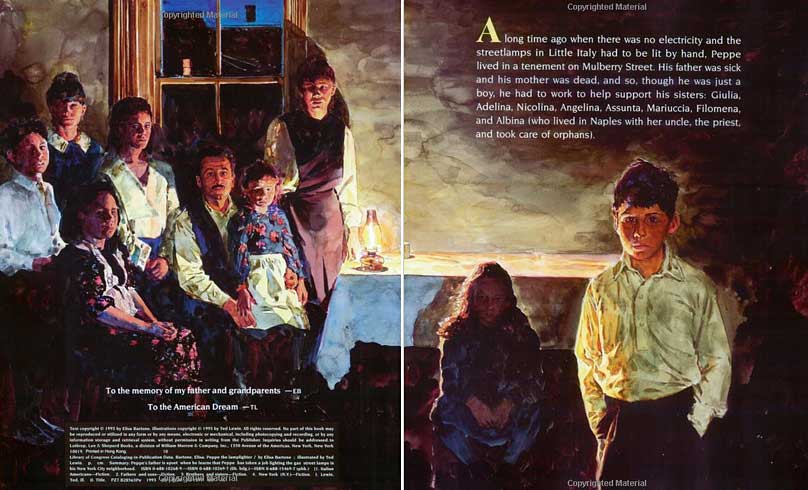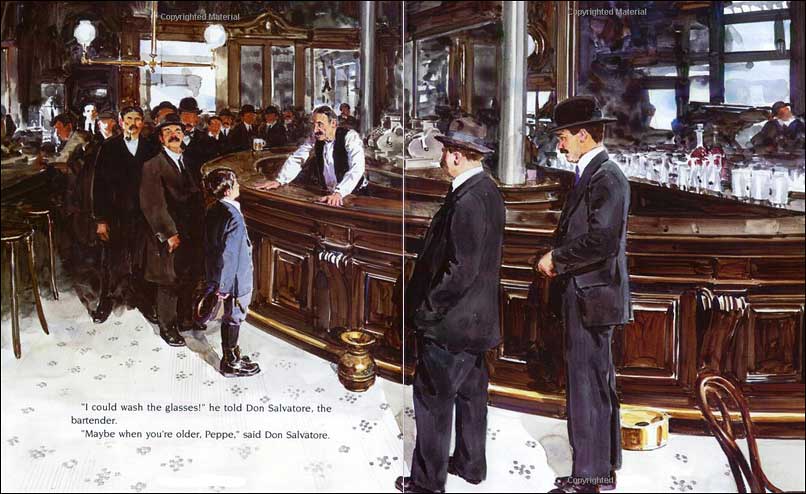 Where to now?
Now that you've seen this great book, what would you like to see now?  Please note that as an Amazon Associate, we earn from qualifying purchases.
BIG SAVINGS! Check out our SALE

sale history books: just $2.75 each


Want to save 50%+ off retail? We sell children's American History books that are used but still in great shape! Perfect for teachers and parents.