Ordinary Mary's Extraordinary Deed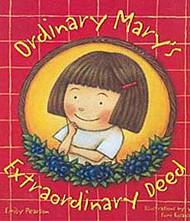 by Emily Pearson
illustrated by Fumi Kosaka
Mary's just an ordinary girl, but when she does a good deed of picking blueberries for her neighbor, she starts a chain reaction that goes around the world, until it comes back to her. Reminding one of the "Random Acts of Kindness" movement, this goes one step farther and comes full circle.
This is one of our favorite kids stories of kindness due to the darling illustrations. Additionally, we like that the acts of kindness are small ones, definitely activities that children can relate to in their own lives.


Interest Level:  2nd grade - 3rd grade


Peek Inside: 
Below are sample spreads from inside Ordinary Mary's Extraordinary Deed. As you can see, the illustrations are super darling. You probably can't read the small text in our little sample spreads, but these pages essentially show the acts of kindness spreading through the community.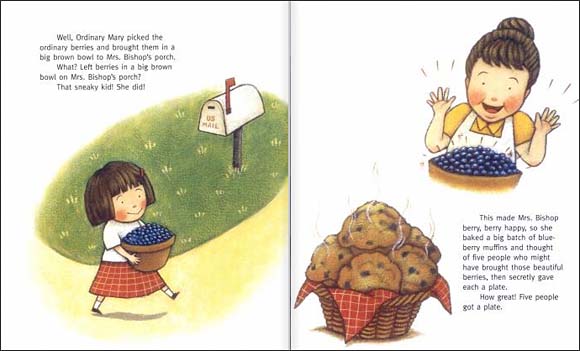 ---
We love Fumi Kosaka's cute illustrations!  You can check out her other books by click on the images below or here.  :)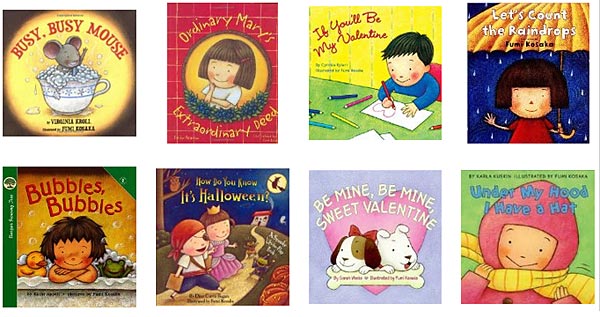 Or...check out other books on our list of the best stories of kindness for children:



Enjoy the books!
Betsy, Cindy, and Virginia (the teachers/sisters behind this website)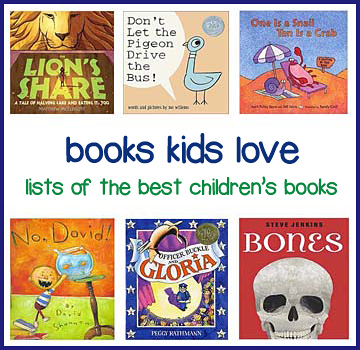 Enjoy our Facebook Feed Here