One Well: The Story of
Water on Earth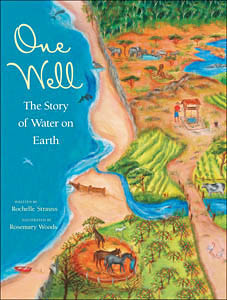 by Rochelle Strauss
illustrated by Rosemary Woods

This nicely illustrated, readable title about water conservation demonstrates that all the water on the earth (in the atmosphere, oceans, rain...) comes from one well--a well we depend on for survival. It covers water usage, pollution, and conservation topics.
This title is clearly written to teach water conservation, not necessarily the water cycle, but it does do a good job of showing water in its many different forms (rivers, atmosphere, etc) and how that relates to human lives.

Awards Won

School Librarians International Book Award
International Reading Association Notable Book for a Global Society
Foreward Magazine Book of the Year Shortlist
CBC Notable Social Studies Trade Book
Reading Levels
Interest Level:  Gr. 4-8          Grade Equivalent: 5.8            Lexile Measure: 960L


See inside
Below is a sample spread from inside One Well: The Story of Water on Earth: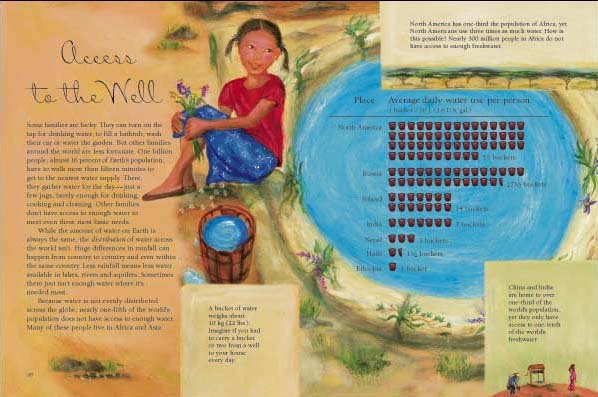 Where to now?
Now that you've seen this great book, what would you like to see now?  Please note that as an Amazon Associate, we earn from qualifying purchases.