One Hundred Hungry Ants

by Elinor Pinczes & Bonnie Mackain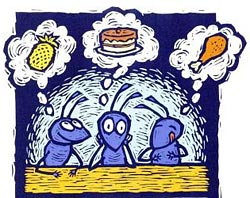 One Hundred Hungry Ants is a cute and funny read-aloud about 100 hungry ants desperately trying to get to a picnic faster. They start out single file but determine that it is taking too long, so they try different arrangements, like two lines of 50, four lines of 25... After all the rearranging, will they make it to the picnic in time? 
Pinczes and MacKain have produced a number of good math books for children. Overall...we like!  :)

This book is best for teaching early division, but if you have it on hand, you can have kids practice counting big numbers with it.


Reading Levels
Interest Level: K-Gr.2             DRA Level: 18                        Lexile Measure: 650L
Grade Level Equiv: 4.5         Guided Rdg Level: K


Peek Inside
Below are sample spreads from inside this book: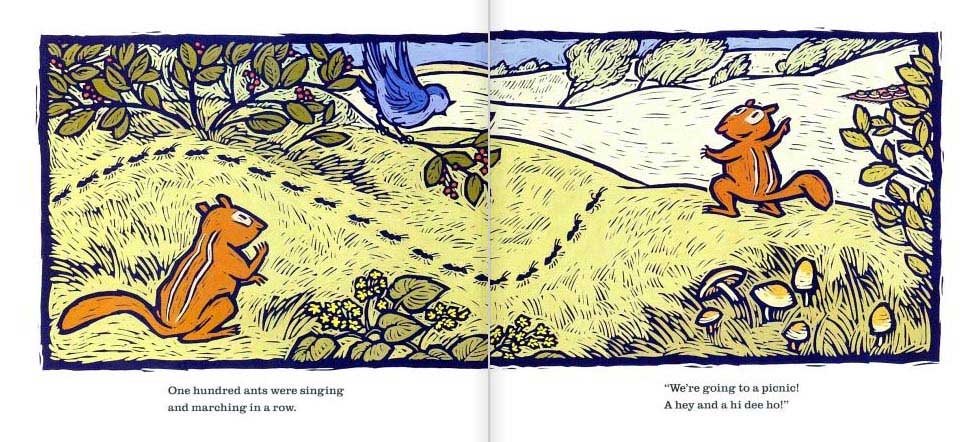 To learn more about this book, click the link below.  (Please note that if you purchase an item from Amazon, they will give me a small referral fee.)

You may also want to check out other educational books by Elinor Pinczes. To learn more, click on the images below or here.  :)