One Frog Sang
by Shirley Parenteau;
ill. by Cynthia Jabar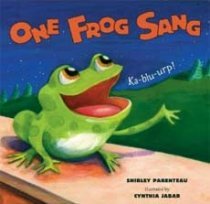 One spring evening, a large old frog calls out into the night (ka-blu-urp), only to be followed by two little frogs (preep, preep), then three frogs...all the way up to ten. Then, when a car passes by, each group hops off to hide, providing a counting down opportunity. This book made it on this list because we just love Cynthia Jabar's illustrations (like here for example). These little frogs are just bursting with personality! 
Add to that Parenteau's lyrical text and the fun frog calls (that kids love to repeat)... and this book is a winner all around.
As far as teaching counting, your little ones will have fingers on the page, counting each group of frogs as they appears, then attempt to disappear!


Interest Level     Kindergarten - 2nd grade


Peek Inside    Below is the first spread from inside One Frog Sang: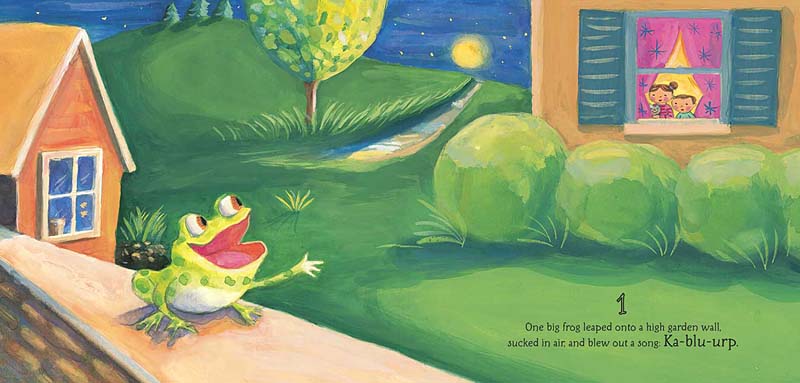 Please note that if you purchase an item from Amazon, they give us a small referral fee. And that helps us cover the costs of this website.


---