One Beetle Too Many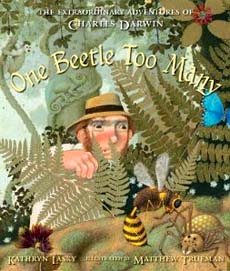 by Kathryn Lasky
illustrated by Matthew Trueman

Subtitled 'The Extraordinary Adventures of Charles Darwin', this brief title is a well written and cheerfully illustrated look at Charles Darwin's years aboard the Beagle, where he was eagerly engaged in observing and collecting the plants and animals he encounter.


Darwin is depicted as a young man who is curious, awkward, and somewhat hapless--actually "a description he might have given himself in his own modest journals." (School Library Journal).  We like Booklist's comment that this book will "situate the man as a natural adventurer in kids' minds before he becomes just another stuffy old scientist." :)


Reading Levels
Interest Level: Gr. 3-6            Lexile Measure:  1050L


See inside
Below are sample illustrations from inside One Beetle Too Many: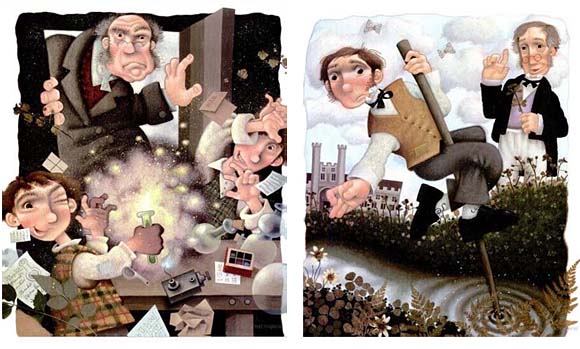 Where to now?
Now that you've seen this great book, what would you like to see now?  Please note that as an Amazon Associate, we earn from qualifying purchases.