One Bean
by Anne Rockwell
illustrated by Megan Halsey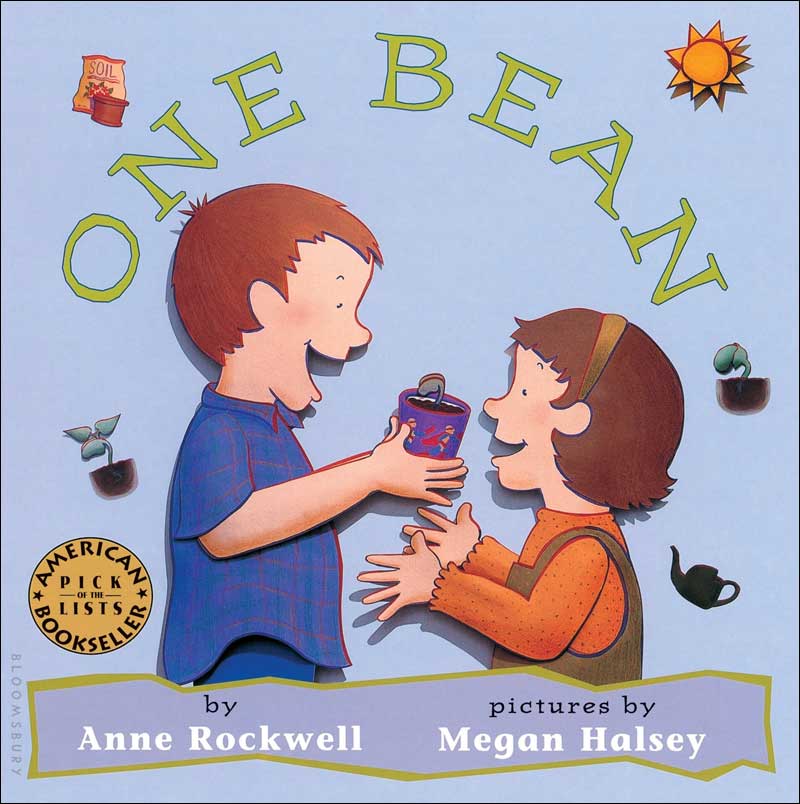 If you teach in the lower grades, chances are you are going to conduct the popular bean-sprouting-on-a- paper-towel experiment. This adorable title walks the reader through this very experiment, showing two young children sprouting seeds on a paper towel, then growing them in a cup, then moving them into a pot, and finally watching as the plant produces beans ready to be eaten. We actually prefer to read this book aloud and place it in the classroom library after we've done the experiment, because it allows children to read about something that they've just had experience doing. They can make connections to their own experience and draw upon their own knowledge to better understand then text -- two important things that good readers do!
The book even includes three bean activities. If you are planning to do this activity, read this book so kids get 'the big picture'.  It's also helpful for filling in those parts that you will not be doing together as a class (ie: moving plants to a pot...)


Interest Level:  Preschool - Grade 2              DRA Level: 16                   Lexile Measure: 510L
Grade Level Equivalent: 2.2                          Guided Reading: I


See Inside One Bean by Anne Rockwell

Below are sample spreads from inside this book.  You can see that the steps of the bean sprouting activity are clearly shown and explained.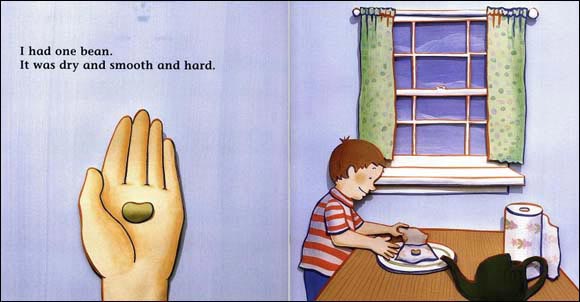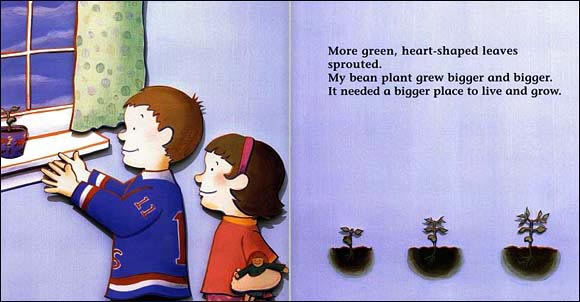 Where to now?
Now that you've seen this great book, what would you like to see now?  Please note that as an Amazon Associate, we earn from qualifying purchases.