Once There Was
a Bullfrog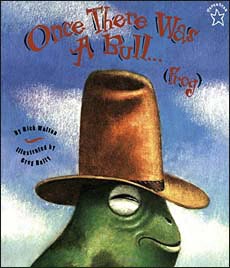 written by Rick Walton
illustrated by Greg Hally
A poor little bullfrog who has lost his hop and is on a quest to find it again. Written with teaching in mind, each flip of the page joins together a split compound... but not the one readers expected to see. The results are quite fun and unexpected (ie: "I'm so hungry I could eat a horse / fly.)

This is a fun book to use when teaching compound words, but we don't recommend it for early lessons. It doesn't teach what compound words are AND it could confuse those who don't yet understand that the compounds may have nothing to do with the two combined words (ie...where's the butter in butterfly?)  Having said that, this book could be a lot of fun once the kids are familiar with compounds!

Interest age:  Kindergarten - 2nd grade


See Inside
Here are a few pages from inside this book to show the illustration style and amount of text.  As you can see, the illustration leads the reader in one direction (ie: the picture on the left makes you think the author is talking about a bull), but with the flip of the page, it is clear that it's a bullfrog instead.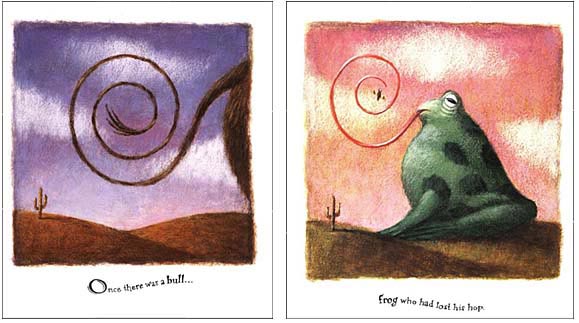 Please note that if you purchase an item from Amazon, they give us a small referral fee. And that helps us cover the costs of this website.




Lesson Ideas
During Reading: Idea for student engagement
Author Rick Walton recommends that while reading this book to their students, teachers should have their students stand up and sit down or clap whenever they hear a compound word.  This will ensure that they are really listening for the compound word and will give teachers an opportunity to assess whether students can identify compounds.

---