On the Same Day in March

A Tour of the World's Weather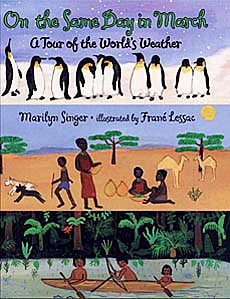 by Marilyn Singer
illustrated by Franc Lessac
Travel the globe to check out what the weather is like on March17th in a range of different locales throughout the world. Readers learn that even though it's cold in the arctic on March 17th, it's sunny on the Caribbean island of Barbados, windy in Australia, etc

In addition to the weather, the text also discusses like in that weather zone, including what residents wear, eat, and do. Each spread closes the same, with a sentence leading into the next locale: "On the same day in March..."  
We agree with Publisher's Weekly, who promises, "No matter the time of year, youngsters will be eager to take this informative tour. 
This book won the following two children's book awards:

Booklist Top 10 Science Books for Children 2000
National Council for Social Studies Notable Children's Book 2001
Reading Levels

Interest Level:  K-Gr. 3               DRA Level: 38                   Lexile Measure: 540L
Grade Level Equiv:  2.9            Guided Reading: P
See Inside

Below are two sample spreads from inside this book.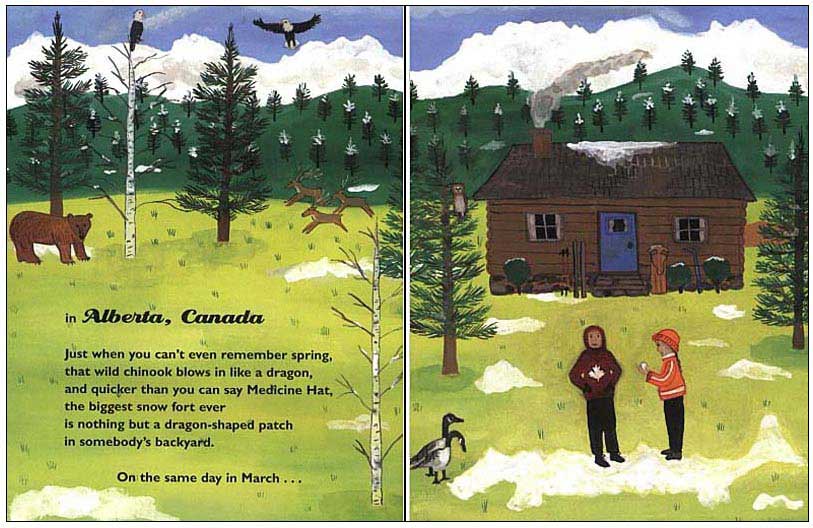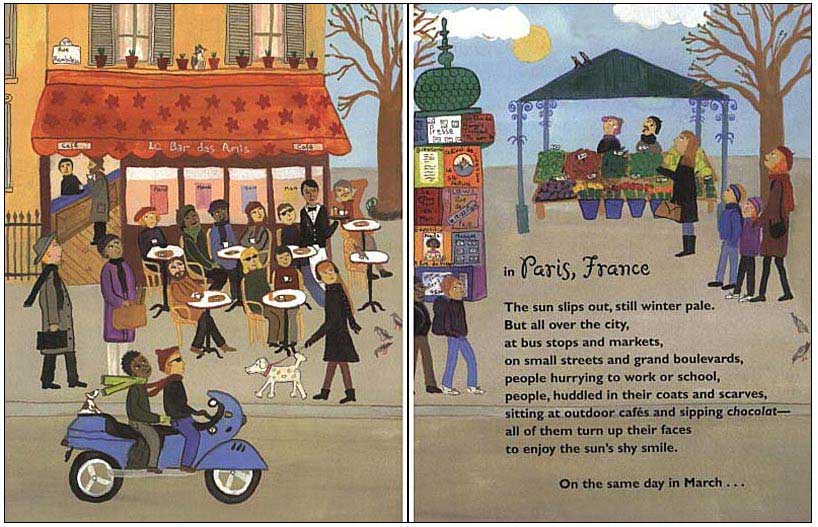 Where to now?
Now that you've seen this great book, what would you like to see now?  Please note that as an Amazon Associate, we earn from qualifying purchases.