Below are sample pages from inside Oh Say, I Can't See -- a fun Time Warp Trio book. Not every page has a spot illustration (like below), but we wanted to give
you an idea of what the spot illustrations look like: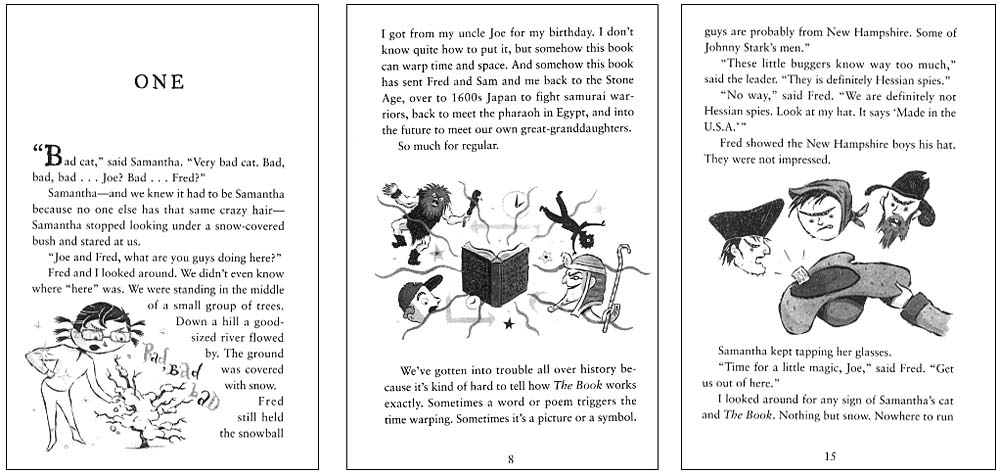 To learn more about this book, click the link below. Note that if you purchase an item from Amazon, they give us a small referral fee.