Oh Say Can You Say, What's
the Weather Today?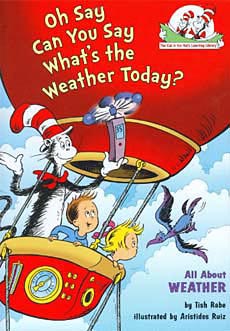 Oh Say Can You Say, What's the
Weather Today?: All About Weather
by Tish Rabe
illustrated by Aristides Ruiz
Come along on a hot air balloon ride with Cat in the Hat and friends, and experience various types of weather like rain, snow, thunder, even tornadoes!  En route, readers learn about different methods for measuring weather, plus humidity, cloud types and more.


This book is part of the Cat in the Hat's Learning Library, and packs in a lot of information and does so in the much-cherished Seussian style.  
Reading Levels

Interest Level:   K-Gr. 3             Guided Reading:  3.7

See Inside

Below are sample spreads from inside this book.  We love the bouncy, rhyming text and the familiar, Seuss-style illustrations.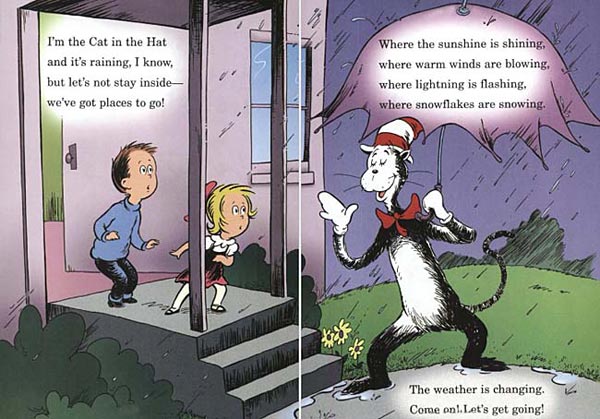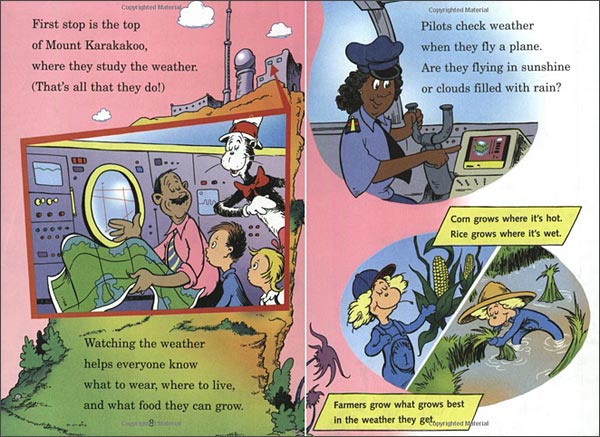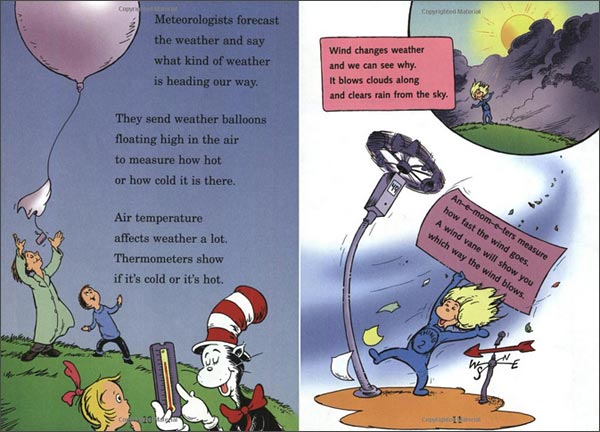 Where to now?
Now that you've seen this great book, what would you like to see now?  Please note that as an Amazon Associate, we earn from qualifying purchases.

---


This book is part of the Cat in the Hat's Learning Library. These books are packed with information and are delivered in a perfectly kid-friendly package! To learn more about this series, click on the images below or here.  :)